The Mohamed Bin Zayed International Robotics Challenge (MBZIRC 2020), organised by the Khalifa University of Science and Technology, is set to kick off its second edition in Abu Dhabi this week.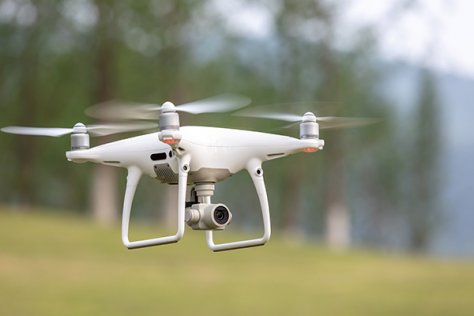 The $5 million biennial international robotics competition is set to take place on 23rd February with 32 participating teams at the Abu Dhabi National Exhibition Center,ADNEC.
The three-day MBZIRC 2020 is co-located with the 4th edition of Unmanned System Exhibition (UMEX) and the Simulation and Training Exhibition and Conference (SimTEX).
The Khalifa University stand at UMEX 2020 will offer an array of innovations in various science, engineering and technology areas. Following the MBZIRC 2020 Challenge, a two-day MBZIRC Symposium will be held from 26-27 February at ADNEC.
Dr Arif Sultan Al Hammadi, Steering Committee General Co-Chair for MBZIRC 2020, and Executive Vice-President, Khalifa University, said, "The much-awaited MBZIRC 2020, beginning on Sunday, will be offering a glimpse of the technical and scientific skills of various teams from top-ranked institutions across the world. We welcome the participating teams and believe the prestigious international competition will prove Abu Dhabi's pioneering status as a place for advancing technologies in drones, robotics, artificial intelligence (AI) embodiment, UAVs and UGVs."
The 32 participating teams represent 17 countries and have been shortlisted from a total of 134 teams from across the globe that applied to compete in the MBZIRC 2020 competition. With an average of 15 members, the teams currently have over 400 international robotics experts present in Abu Dhabi.
An elite panel of judges – globally-renowned scholars and eminent researchers in robotics and artificial intelligence from some of the top universities and research labs in the world – will assess the participating teams for their technical capabilities.
The teams will have their first trials for Challenge 1, 2, and 3. Challenge-1 will assess the performance of a group of unmanned aerial vehicles (UAVs) for autonomously tracking, capturing and neutralising intruder UAVs inside the arena.
Challenge-2 will focus on how a team of UAVs and an unmanned ground vehicle (UGV) can collaborate to autonomously locate, pick, transport and assemble different types of brick-shaped objects to build pre-defined structures, in an outdoor environment. Challenge-3 will assess how a team of UAVs and a UGVs will collaborate to autonomously extinguish a series of simulated fires in an urban high-rise and related tasks.
The Grand Challenge requires a team of UAVs and UGVs to compete in a 'triathlon-type' event, combining Challenges 1, 2 and 3.
Khalifa University's various research institutes, centres and facilities will also showcase their innovations at UMEX 2020.