A new study from Juniper Research forecasts that future sports technologies, including professional sports wearables, in-game monitoring and the rapidly growing eSports channel, will see annual spend reach $3.4 billion by 2023.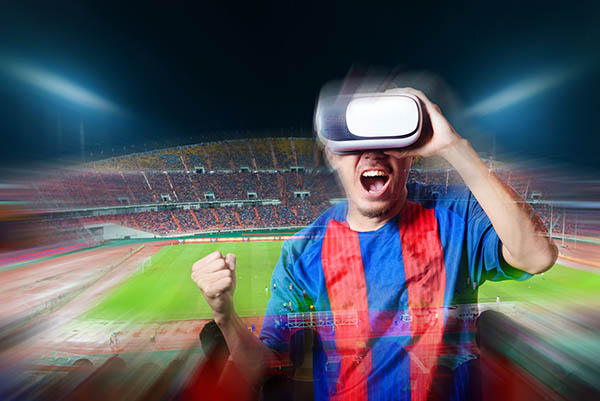 This is up from just $700 million in 2018, posing a significant opportunity for agile start-ups and OTT players.
The new research, titled "The Future of Sports Content: Technologies, Broadcast Strategies and eSports 2018-2023," found that these new technologies will infiltrate both broadcasting and sports participation, with real-time player tracking providing live statistics and concussion monitoring devices impacting in-game substitutions.
It found that professional sports wearables will generate $2.6 billion by 2023; most of this attributable to hardware sales themselves.
Juniper recommends that broadcasters apply new technologies to drive audience engagement, with AR, cognitive highlights and 360-degree camera angles critical to providing immersive content via a premium media channel.
In addition, broadcasters must seize the eSports opportunity; partnerships with games publishers or eSports leagues will allow the broadcast of exclusive content and media.
According to the study, with the help of these new technologies, the sports broadcast industry will be significantly disrupted over the next five years.
Juniper predicts that US broadcasters will lose contracts during the next decade when 2 of the biggest national sports broadcasting rights are up for renewal. Juniper identifies MLB and NHL as the sports leagues which will have significant disruption from OTT rights purchases.
Juniper argues that Amazon is in pole position to acquire US sports rights, given that the costs could be offset by increased Prime subscriptions, allied to additional income from eRetail purchases made via the Amazon platform.
Research author Lauren Foye said, "According to our analysis, Amazon would only require 1.7 million new Prime subscribers to pay for Turner's current MLB rights package priced in the region of $3 billion for 8 years."
Juniper Research provides research and analytical services to the global hi-tech communications sector; providing consultancy, analyst reports and industry commentary.