Al Ain Zoo has announced a new project, which will see the entity conduct pilot tests for the use of artificial intelligence (AI) to identify animals individually using a face or skin imprint.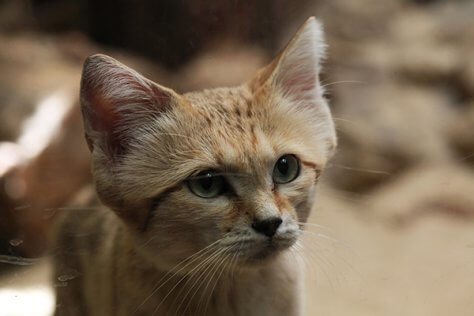 According to WAM, the trials, which are being conducted in cooperation with the Abu Dhabi Digital Authority and IBM, will be applied on three animals – Arabian Sand Cat, Dama Gazelle and penguin.
With the AI system, the Zoo staff will be able review each animal's data and medical records individually using the mobile phone camera.
Ahmed Karama Al Ameri, director, Information Technology, Al Ain Zoo, said, "This project comes in line with the Zoo's directions for using modern technologies in preserving animals and providing the highest standard of animal welfare. The AI systems can monitor the animals' data, species, medical conditions and welfare needs accurately and easily, avoiding the challenges that we used to face while using the traditional methods, which rely on installing sensors that are subject to damage or loss."
Al Ameri added, "As we strive to achieve our mission according to the highest technical standards, we have signed partnership agreements with the Abu Dhabi Digital Authority, the authority responsible for developing the digital system of the Abu Dhabi Government, and IBM, the world's biggest technology services provider with a history that goes back to 1911."
The Arabian Sand Cat and the Dama Gazelle are among the most endangered animals, and this has driven Al Ain Zoo to work hard to implement strategies to preserve them.
The Dama Gazelle is critically endangered with less than 100 individuals remaining in the wild, and there are currently over 80 Dama Gazelle in Al Ain Zoo.
The Zoo has also managed to preserve the Arabian Sand Cat, which is also critically endangered, and increase the population of this species to 40, making the Zoo home to the world's largest Arabian Sand Cat population. In 2010, the Zoo carried out a successful artificial insemination experiment in collaboration with the Cincinnati Zoo in the US and its Centre for Research of Endangered Wildlife.
Al Ain Zoo also works effortlessly to educate the public on penguins through its protection and high care programs with an exhibition area equipped with the latest and best standards that recreates an appropriate environment for them. The largest external exhibition of penguins in the Middle East, with an area of more than 200 square meters, allows visitors to learn about this animal, its characteristics and the Zoo's efforts to protect it from extinction.