Veritas Technologies announced the Enterprise Data Services Platform, a unified set of technologies designed to abstract the complexity of enterprise IT. The platform, which is powered by Veritas NetBackup 8.2, aims to allow customers to get highly available apps, always protected and recoverable data, and insights that drive operational efficiency and regulatory compliance.
"Infrastructure complexity is damaging IT's ability to meet the demands of today's always-on enterprise," said Greg Hughes, chief executive officer, Veritas. "Our new Enterprise Data Services Platform, powered by NetBackup 8.2, allows enterprises to gain control of their data to help them manage its growth, reduce impact of ransomware, and prove compliance for on-prem and cloud environments."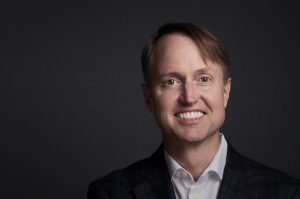 Veritas also announced an update and new feature to their NetBackup 8.2. According to the recent Value of Data study conducted by Vanson Bourne for Veritas, 57 percent of business data in the UAE is "dark data". The study shows that most often this is because enterprises do not know what data exists in their organization or where it lives. In light of this, NetBackup 8.2 aims to help enterprises by supporting more than 500 data sources and over 150 storage targets, including 60 cloud providers.
The new features include 2X faster backups to the cloud, support for AWS Snowball Edge and AWS access controls, automation of disaster recovery to and in the cloud, and cloud-native data protection with application consistency for Oracle, Microsoft SQL, and MongoDB, among other updates. The new platform also features API-first approach that enables data protection automation and integration, and backup, orchestration, cataloging and replication with native snapshot technologies
"The UAE's rapid move towards digitalization means businesses must rethink how they both manage and leverage their data to gain competitive advantage," commented Johnny Karam, Regional Vice President, Emerging Region, Veritas Technologies. "Our new Enterprise Data Services Platform will give businesses the power to simplify the entire process, so they can attain total control over their most critical business asset – their data. Moving forward, this will help accelerate enterprises towards greater operational efficiencies, driving down costs and increasing profitability across the board."
Veritas is also introducing a new unified information intelligence tool — Veritas Information Studio — that provides clear visibility, targeted analysis, and informed action on data.
The Information Studio, the newest addition to Veritas' Insights portfolio, also features APTARE, an IT analytics solution for managing data for storage and backup systems for hybrid cloud environments.
"Exponential data growth, prominent data threats like ransomware, and a highly volatile and ever-changing data regulatory environment are not new challenges for businesses to deal with, but complexity stymies IT's ability to solve these challenges and better empower the business." said Phil Goodwin, Research Director, IDC. "Abstracting this complexity, while improving application availability, is what IT organizations need and what Veritas is addressing."