Kuwait telecommunications company Zain is marking its first-ever participation at GITEX Technology Week.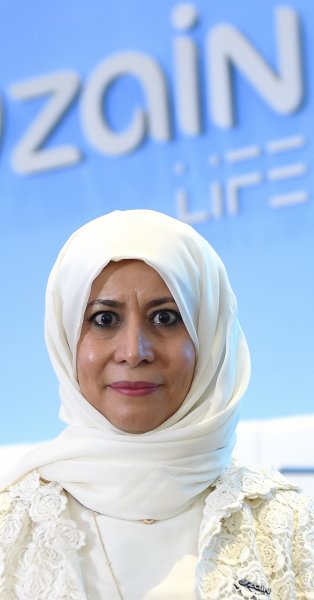 At the show, Zain is showcasing its capabilities in technologies such as 5G, AI and Internet of Things (IoT) as an active partner in achieving the goals of the Kuwait National Development Plan – New Kuwait 2035.
"Zain is committed to develop smart life and digital transformation applications," said Eaman Al Roudhan, CEO, Zain Kuwait. "Our participation at GITEX is a step to confirm and showcase our capabilities to participate with the public sector in executing the pillars of the New Kuwait 2035 vision."
Along with its strategic partners, Zain is showcasing various models aimed at enriching the economic development and digital diversity in Kuwait. "We will also showcase our latest innovative solutions for empowering a smart life, a safe community, and an efficient business sector."
Zain is also highlighting its integrated 5G technology, which represents a quantum leap in the operational efficiency of our network in Kuwait, according to Al Roudhan.
The telco's participation at GITEX will also highlight its latest AI- and IoT-focused offerings, which are aimed at serving numerous sectors and industries. "We designed these solutions specifically to enrich Zain's leadership as an active partner in creating the future of smart life in Kuwait," she said.
In addition, Zain's smart city arm, NXN, will be present at the show to present its solutions focused on increasing the efficiency of the infrastructures of the various government entities in the country, as well as developing areas of education, health, security, community safety, and economic progress