Mattar Al Tayer, Director-General and Chairman of the Board of Executive Directors of the Roads and Transport Authority, RTA, in Dubai, has received Dr. Volkmar Denner, Chairman of the BOM Robert Bosch GmbH, Germany, WAM reported.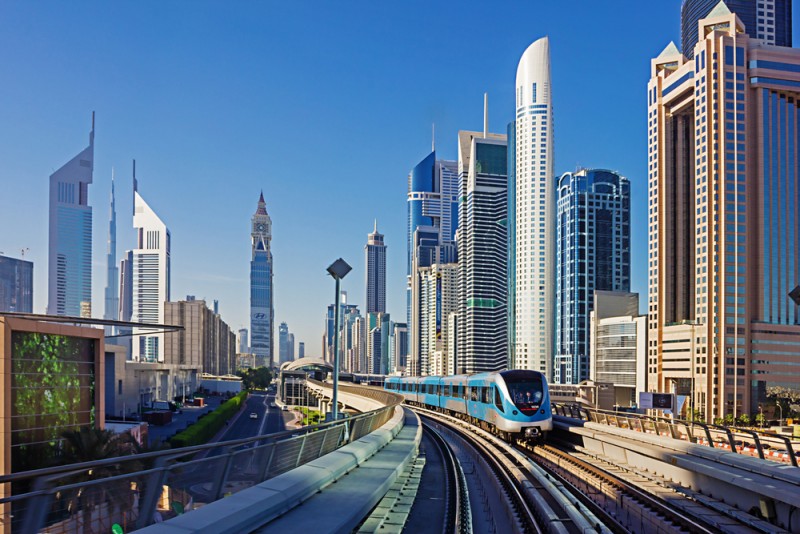 During the visit, the two parties discussed prospects of cooperation between the RTA and Bosch GmbH a global supplier of technology and services such as mobility solutions power tools, thermo-technology and security systems.
Al Tayer reviewed the RTA's efforts in applying smart technologies to monitor the traffic movement and calculate the volumes of traffic congestion on highways and main roads. Such technologies are also used to detect abnormal traffic patterns triggered by accidents, vehicle breakdown, or extreme vehicular traffic density.
The RTA Chairman also reviewed the RTA's smart customer services and the Dubai Integrated Mobility Platform that offers clients access to the entire transit means in Dubai through a single window (smart app). The platform integrates the RTA's transit services (metro, tram, buses, marine transit modes and taxis) together with apps of online booking companies such as Uber and Careem.
Discussions touched on the Enterprise Command and Control Centre the sophisticated roads and transport control centre unparallelled worldwide. It enables the control and integration of various existing and future transit means of the RTA and facilitates the proper planning of journeys to cope with various mobility challenges in the emirate.
The RTA's efforts in providing driverless transportation solutions through embarking on technological tests of autonomous transit means under Dubai's climatic conditions were reviewed. Such a drive replicates Dubai's Self-driving Transport Strategy aimed at transforming 25 percent of total mobility trips in Dubai into self-driving trips using various modes of transport by 2030.
Dr. Denner was greatly impressed by the projects and initiatives undertaken by the RTA in the field of smart services, autonomous transit means, and the application of modern technology in traffic systems. He added that Bosch would be looking forward to enhancing cooperation with the RTA and taking part in planned future mobility projects of the RTA. Bosch offers connected solutions in the areas of mobility, energy, buildings, security, and e-governance for smart cities.