Riyadh, Saudi Arabia,—December 23, 2020: Saudi Railway Company (SAR), has initiated a major digital transformation with Oracle Cloud Infrastructure (OCI) to enhance business agility, create a robust cyber security infrastructure, automate core ticketing and reduce costs.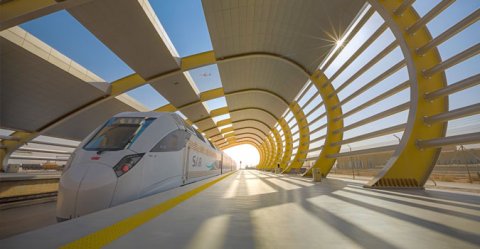 "At Saudi Railway Company, we are on a mission to deliver distinctively high quality and reliable railway transportation services to meet the expectation of our customers, while also acting as a major catalyst for Saudi Arabia's economic growth," Sami Alawfi, IT Director at Saudi Railway Company said.
"Saudi Railway Company is rapidly expanding operations, and in order to support this growth, we need to set up a robust disaster recovery system that complements a fully automated and paperless ticketing system. This project will help achieve our goals while ensuring full compliance with the security guidelines for a productive cooperation with our global partners", added Sami Alawfi.
Under this initiative, Saudi Railway Company will also implement Oracle Analytics Cloud and Oracle Autonomous Data Warehouse. Besides reducing vital total cost of ownership, the implementation will also empower SAR' leadership to access real time performance data with unique data insights to enable faster and more accurate decision making.
"Saudi Railway Company is a national asset, and its performance is vital for the country's economic success. With the unmatched capabilities of our second-generation cloud infrastructure, that is powered with machine learning and Artificial Intelligence, Saudi Railway will be able to rapidly scale operations, innovate more and create a fully automated IT infrastructure", said Fahad Al Turief, Country Leader – Saudi Arabia, Oracle.