Emirates SkyCargo, the freight division of Emirates, has launched Emirates Delivers – a new e-commerce delivery platform that allows customers shopping from multiple online retailers in the US to consolidate their purchases and have the goods delivered to a home or office address.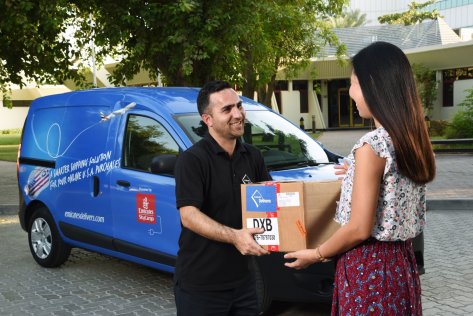 Now available to individual or small business customers in the UAE, Emirates Delivers supports Dubai's vision to become as a global hub for e-commerce, as envisioned under the Dubai Silk Road Strategy, the company said in statement.
According to the company, Emirates Delivers is a fast, reliable and cost-effective e-commerce shipping solution that is targeted both at individual customers as well as small businesses who regularly shop online for their personal or business needs. It is an open e-commerce fulfilment platform that can also be used by other e-commerce businesses and logistics integrators.
Nabil Sultan, Emirates Divisional Senior Vice President, Cargo, said, "Emirates SkyCargo is delighted to be the first international cargo airline in the world to develop a dedicated e-commerce delivery platform.
"Currently, Emirates Delivers enables consumers to purchase their favourite products from any US based online retail store and have it delivered in the UAE. The launch of Emirates Delivers is in line with our strategy to roll out specialised and innovative air transportation products targeted at industry verticals and with our efforts to position Dubai as a global e-commerce fulfilment hub for customers based in the Middle East, Asia and Africa," said Sultan.
Sultan further highlighted that with the e-commerce industry witnessing a growth of more than 150 percent in the last five years and Emirates has been working with industry partners to develop an ideal delivery platform that can harness the power of Emirates' modern fleet, expansive global network and multiple flight frequencies together with using Dubai's strategic position to deliver optimal value to customers.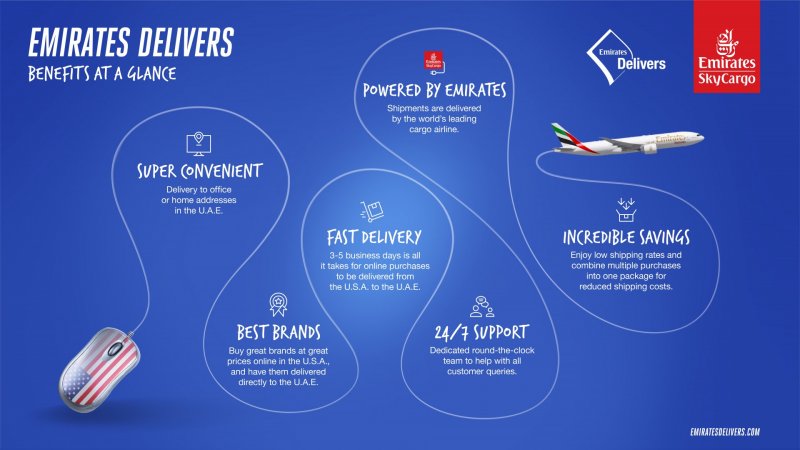 "We are actively working on expanding the availability of Emirates Delivers to a larger number of source and destination markets in the near future," he said.
To use Emirates Delivers, customers have to go through a free registration process at www.emiratesdelivers.com.
On completion of registration, members are allocated a unique and free Emirates Delivers mailing address in the USA.
Customers can have their online purchases from US e-commerce retailers delivered to this address where the goods can be stored free of charge for up to 30 days. Customers have the flexibility to create a shipping request anytime within these 30 days and have their purchases consolidated into one parcel and have this delivered to their designated UAE address.
The packages will be transported to Dubai on Emirates SkyCargo's flights from the US and will then be delivered to the shopper's doorstep within 3-5 days of the creation of the shipping request.
To celebrate the launch of Emirates Delivers, Emirates SkyCargo is also offering a limited-time 15 percent discount on shipping charges valid until 30 November 2019.
Emirates SkyCargo offers cargo capacity on Emirates' fleet of over 265 modern wide-body aircraft including 12 freighters- 11 Boeing 777-Fs and one B747F. The carrier operates to 13 destinations in the US, offering cargo capacity on over 100 weekly flights including scheduled freighter services to destinations including Columbus, Chicago, Houston and New York.