Dubai HeliShow 2018 is set to host two exclusive conferences 'Helicopter Technology and Operations Conference' and 'Military and Homeland Security Conference'- during its seventh edition, which will run from 6th to 8th November in Dubai.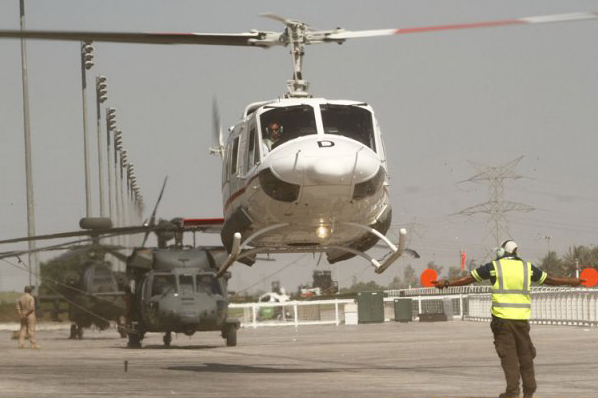 The two conferences aim to highlight how private and government authorities across the world are now increasingly investing in the adoption and integration of Fourth Industrial Revolution technologies such as the Internet of Things (IoT), robotics, artificial intelligence (AI), autonomous vehicles, and advanced helicopters into their operations.
The 'Military and Homeland Security Conference' will engage attendees from a range of sectors including customs, armed forces, border guards, police, homeland security, airports and ports, industrial security from the Middle East and beyond in the discussion of roadmaps, regulations and policies required to effectively improve homeland security capabilities.
Academia and suppliers and solution providers from the commercial sector will also be able to gain industry insights from keynote sessions, live onstage interviews and networking sessions with industry leaders, to be held as part of the Conference, according to organisers.
Keynote sessions by distinguished speakers will cover a vast range of topics including women in policing; smart policing; interoperability in defence and policing missions; the role of IoT in security operations; and modernisation of threat detection of smart cities, among many others. Additionally, a session on the importance of crisis communication will help government and law enforcement communities understand the nuances of public communication during an unexpected crisis situation.
Other key focus areas of the 'Military and Homeland Security Conference' include combatting of transnational crimes through exchange of intelligence; inter-agency cooperation for mega world events such as the upcoming Expo 2020; ways to enhance joint security operations in the Middle East; best practices in airline and aviation security; and optimisation of search and rescue operations using helicopters.
According to Dubai HeliShow organisers, the 'Helicopter Technology and Operations Conference' will bring together decision makers from across the MENA region to explore latest cutting-edge products, services and technologies in the commercial, civil defence and military helicopter markets.
In addition to a range of panel discussions and keynote sessions that focus on the region's helicopter industry including heliports standards in the UAE; spectrum regulations for commercial helicopters in the UAE; and overcoming challenges for helicopter modifications, the Conference will also examine the importance of electronic warfare in a disrupted world. Furthermore, the role of multi-role helicopters in search and rescue missions, oil and gas and critical infrastructure monitoring will be under the spotlight.