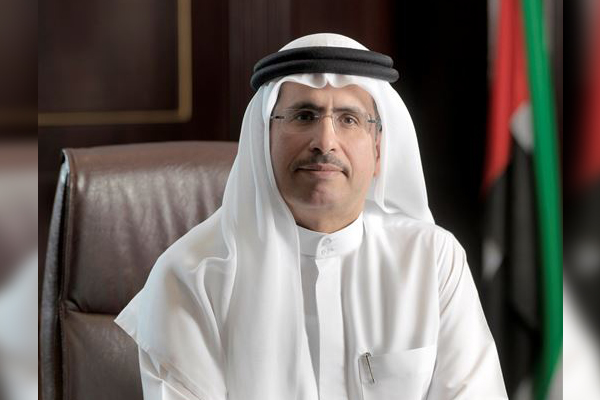 Dubai Electricity and Water Authority (DEWA) has announced a cooperation with Microsoft to develop new quantum-based solutions to address energy optimisation and other challenges where classical computers have serious limitations.
DEWA is the first utility in the world and the first organisation outside the US to participate in the Microsoft Quantum programme.
Microsoft will work closely with DEWA to identify the challenges where quantum computing, which has much more power compared to current computers, will have the greatest impact. The move is part of DEWA's efforts to utilise the latest global technologies in energy and water.
"We are delighted to work with Microsoft to utilise the great capabilities of quantum computing. This supports our efforts to achieve the vision of Sheikh Mohammed bin Rashid Al Maktoum, Vice President and Prime Minister of the UAE and Ruler of Dubai, to make Dubai the smartest and happiest city in the world," said Saeed Mohammed Al Tayer, MD and CEO, DEWA.
According to Al Tayer, the move lso contributes to DEWA's efforts to keep pace with the Fourth Industrial Revolution, make use of disruptive technologies to enhance government services, develop long-term proactive plans, and promote its role in anticipating and making the future of energy. This will contribute to a brighter, happier, and more sustainable future for generations to come.
"We will leverage the enormous capabilities of quantum computing to improve energy efficiency and energy conservation as well as enhance Dubai's infrastructure. Through Digital DEWA, the digital arm of DEWA, we are redefining the concept of a utility to create a new digital future for Dubai. DEWA will disrupt the entire business of public utilities by becoming the world's first digital utility using autonomous systems for renewable-energy and its storage, expansion in Artificial Intelligence adoption, and digital services, which  is line with the Dubai 10X initiative," Al Tayer added.
"Quantum computing holds the promise of solving some of our planet's greatest challenges that today's computers are unable to solve. Innovative partners such as DEWA understand the benefits of getting in early, not only to build their quantum knowledge and skills, but to create immediate solutions that can be applied today," said Todd Holmdahl, Corporate Vice President of Microsoft Quantum.
As part of the cooperation, DEWA will be able to programme and test quantum algorithms, then apply those quantum solutions within Microsoft's Azure platform to achieve real-world impacts even before the development of a general-purpose quantum computer.
This work will ensure a seamless migration for DEWA to use Microsoft's quantum computing, once it is available. DEWA will also work with Microsoft to develop a quantum strategy.