Roads and Transport Authority (RTA) has signed a Memorandum of Understanding with Tejari, the e-supply and procurement channel of Dubai Government, to automate contracting procedures and procurement operations of RTA.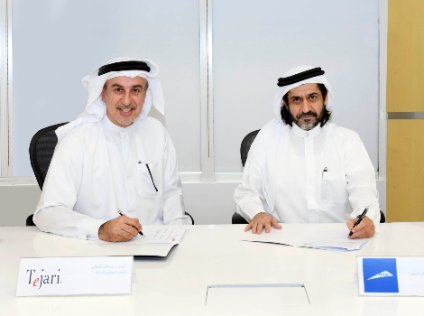 The step matches the Dubai Government Paperless Strategy for ceasing paper transactions by 2021.
Yousef Al Rida, CEO of RTA's Corporate Administrative Support Services Sector, and Abdullah Al Janahi, Chairman of Tejari, signed the MoU in the presence of directors and concerned staffs of the two parties.
"The MoU with Tejari is a part of RTA's efforts to implement the Dubai Government Paperless Strategy launched last year. It compliments RTA's first strategic goal (Smart Dubai) and raises the bar for a smart government environment. The MoU sets up an online platform for buyers & suppliers to share information about commodities and services, and conclude deals," said Al Rida.
"It improves the supply chain of RTA and assists the smart transformation of the supply and procurement transactions to make them smooth, efficient and accurate. The deliverables will also reflect positively on the satisfaction of suppliers through streamlining their transactions with RTA," added Al Rida.
Al Janahi was delighted with the signing of the MoU with RTA, one of the biggest Dubai Government entities in Dubai. "It enables completing all contracts and procurement processes of the RTA through the Dubai Government eSupply portal. Tejari is making every effort to integrate with digitalisation efforts in Dubai Government entities, and contribute to the realisation of Dubai's Smart City initiative," added Al Janahi.