The UAE, on Monday, revealed the names of the country's first two astronauts who will go into space.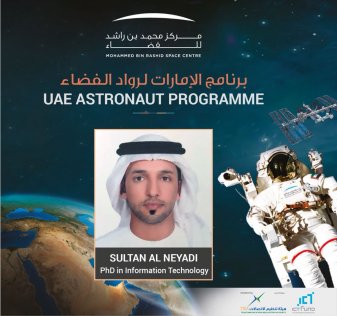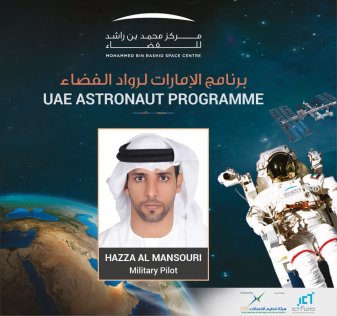 Sheikh Mohammed bin Zayed, Crown Prince of Abu Dhabi and Deputy Supreme Commander of the Armed Forces, announced the success of Hazza Al Mansouri and Sultan Al Nayadi.
In a tweet he commended the space programme finalists, saying, "Just as there are no limits in space, there are there no limits to our ambition in achieving further success for our nation."
"We have great confidence in our children carrying the banner of innovation, excellence and distinction."
مثلما لا حدود للفضاء .. فلا حدود لطموحاتنا في تحقيق مزيد من الانجازات لوطننا .. وثقتنا كبيرة في أبنائنا في حمل راية الإبداع والتفوق والتميز.

— محمد بن زايد (@MohamedBinZayed) September 3, 2018
Sheikh Mohammed bin Rashid Al Maktoum, UAE Prime Minister, Vice President and Dubai Ruler, on social media, also congratulated the finalists and said he hoped the duo would "raise the bar for an entire generation."
"We have the only Mars probe program in the region; our satellite industry has realised its full potential; we have UAE astronauts; we have a space industry worth AED20bn & we have aspirations without limits… When given the opportunity, Arabs can reach for the stars."
لدينا اليوم البرنامج الوحيد لاطلاق مسبار للمريخ في المنطقة، ولدينا قدرات صناعة الأقمار بنسبة ١٠٠٪ ولدينا رواد فضاء مواطنين ، ولدينا قطاع فضائي باستثمارات ٢٠ مليار درهم .. والأهم.. لدينا الانسان الذي لا سقف لطموحاته الا السماء .. الخلاصة:الانسان العربي "يستطيع" اذا توفرت له الظروف

— HH Sheikh Mohammed (@HHShkMohd) September 3, 2018
The final two were chosen after an intensive selection programme by the Mohammed bin Rashid Space Centre. Earlier this year, the UAE Space Programme was announced and received over 4000 applications. Last month, a shortlist of nine candidates competing to become the UAE's first astronauts underwent tests  in Moscow.
The UAE Astronaut Programme is funded by the ICT fund of the Telecommunications Regulatory Authority (TRA). Launched in 2007, this fund, which is the first of its kind in the Arab world, aims towards supporting research and development within the ICT sector in the UAE, helping it to grow into a nationally significant industry with a leading place in the world.
The two astronauts from the Emirati corps will be trained in Russia – one primary and one backup. One of them will be joining a crew of Russian commander and an American astronaut in Soyuz MS-12 spaceflight, which is planned to launch to the ISS in April 2019. The others will receive extensive training for future long duration space missions.