Women in Saudi Arabia can now legally get behind the wheel of a car for the first time as the kingdom lifts its longstanding ban on women driving.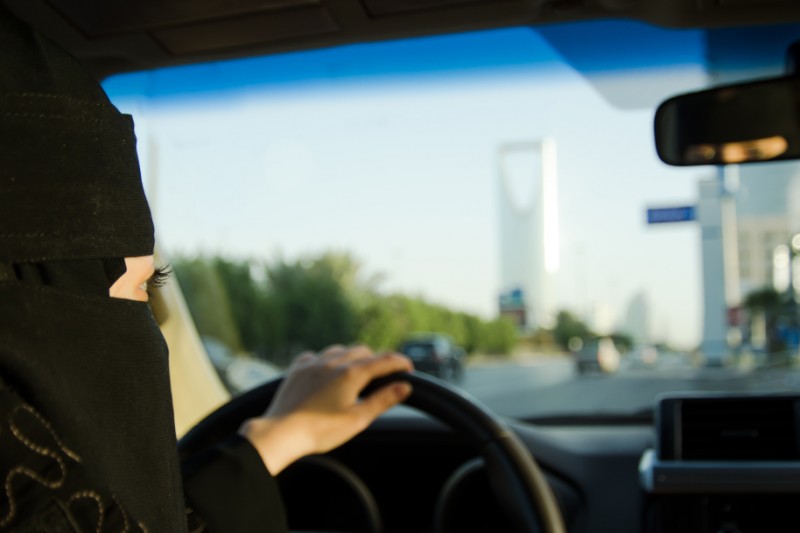 After decades of the ban being in-effect the change was announced last September and Saudi Arabia issued the first licences to women earlier this month.
It was the only country left in the world where women could not drive and families had to hire private chauffeurs for female relatives.
The move comes amid an intensified crackdown on activists who campaigned for the right to drive.
Crown Prince Mohammed bin Salman, as part of his vision to modernise the kingdom, last year announced a royal decree lifting the decades-long ban on women driving.
The lifting of the ban has reportedly been welcomed by Western allies as proof of a new progressive trend in Saudi Arabia.
Women with foreign drivers' licenses only began converting them earlier this month, so the number of new drivers remains low. Others are training at new state-run schools, with 3 million women expected to drive by 2020.
Ride-hailing firms Uber and Careem are among those technology firms who have voiced support for the new decree.
Last month, Enaam Gazi Al-Aswad was selected from around 3,000 women as Careem's first female driver in the Kingdom.
Al-Aswad has received all the necessary training from Careem after being hand-picked by the company soon after last year's royal decree on women driving.
Meanwhile, Uber has launched a registration portal called "Masaruky" on its website, which will serve as a one-stop shop for Saudi women interested in driving with the company.
Watch the following video news release following the announcement that women are now permitted to drive in Saudi Arabia