Blockchain is fast emerging as the priority technology for future exploration among airport and airline CIOs globally, according to new research released by SITA.
The 2018 SITA IT Air Transport IT Insights shows that blockchain offers multiple use cases ranging from passenger identification to ticketing, asset tracking and managing frequent flyers programs, all of which help the various stakeholders in the industry work better together.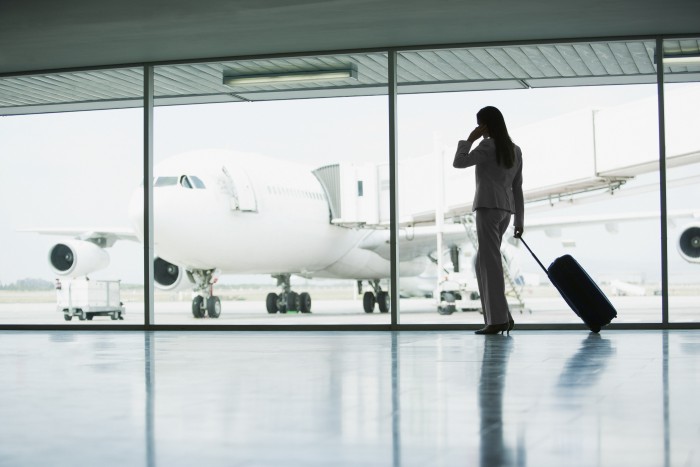 Gustavo Pina, Director of SITA Lab, said, "The biggest obstacles standing in the way of a seamless passenger journey and truly efficient air travel, are the siloed processes across the many stakeholders, including airlines, airports, ground handlers and control authorities. They act as significant speed bumps at every step of the way. By collaborating as a single industry, we can smooth that journey and blockchain is one of the technologies that has the potential to make that possible. This explains the industry's significant interest in it."
One of the key benefits of blockchain technology is the ability to have multi-enterprise applications. These work across multiple organisations locking data immutably into the blockchain rather than having individual applications running separately and exchanging data on a case-by-case basis. This is how this technology can provide a 'single source of truth' to all stakeholders.
Today, 59 percent of airlines have pilot or research programs planned around blockchain for implementation by 2021, which is up from 42 percent last year. Similarly, airports also continue to experiment with blockchain with 34 percent planning R&D projects by 2021. The most commonly expected use of blockchain for both airlines and airports is to streamline the passenger identification process with 40 percent of airlines and 36 percent of airports saying this would be a major benefit.
While the focus in the industry is predominately on passenger identity management, both airlines and airports also see that blockchain could have major benefits across several other use cases. Airlines stated they expected blockchain technology to provide benefits in the roll out of passenger tokens for frequent flyer programs (34 percent) and e-tickets (31 percent). Airport CIOs have item custody change tracking (such as baggage) (28 percent) and operational efficiency (24 percent) as areas that have potential benefits.
In a bid to help drive the exploration of blockchain, SITA announced in June the launch of The Aviation Blockchain Sandbox, a major industry research project to explore the potential of blockchain. SITA is investing in the infrastructure to accelerate industry-specific research into the viability of running multi-enterprise apps using distributed ledger technology, more commonly known as blockchain.
Pina, said: "Through this collaborative innovation we will accelerate the learning for all and have already significant interest in pursuing cross-industry initiatives through the Aviation Blockchain Sandbox initiative."
The Aviation Blockchain Sandbox will be led and managed by SITA Lab, SITA's technology research team, and will develop in three stages. To start, SITA will open the access to the FlightChain smart contract on the Sandbox. FlightChain, which initially started with British Airways, Heathrow, Geneva Airport and Miami International Airport, will allow airlines and airports to solve the issue of flight status data quality. It stores flight information on the blockchain to provide a single source of truth. SITA is making it easy for other airlines and airports to join this research and test FlightChain for their own use thanks to simple APIs that will be available on Developer.aero.
For the second stage of this collaborative innovation, SITA will work with organisations that wish to test smart contracts across a number of airline and airport operational use cases. During the third stage of the research, SITA will enable participants to run their own node of the blockchain sandbox.