Kuwait International Airport, an entity managed by the government's Directorate General of Civil Aviation (DGCA) has announced that it has adopted Microsoft Azure cloud solutions to streamline the airport's operations.
The move enables DGCA to drive digital transformation in every facet – engage passengers, empower employees, optimise operations and transform airport services.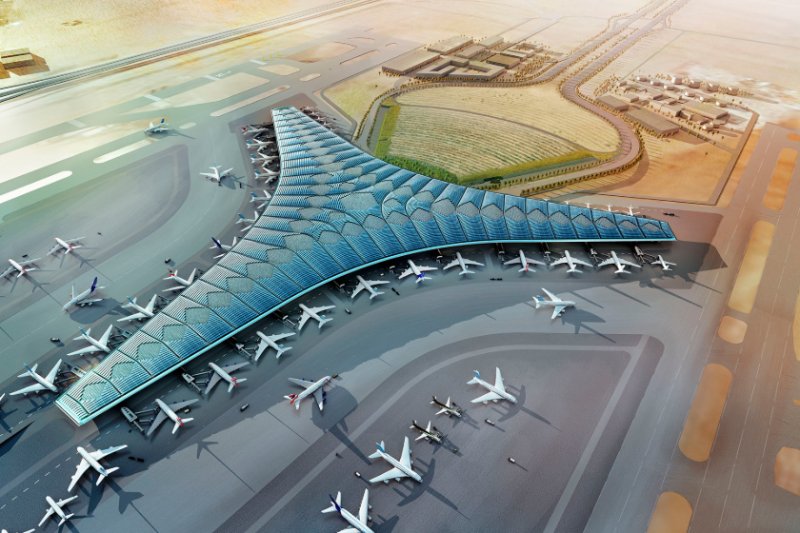 Located 10 miles south of the city, Kuwait International Airport is home to a traffic of 13.7 million passengers annually, up by 17% since 2016.
The growing operations called for DGCA to modernise the airport into a new state-of-the-art facility that can handle 25 million passengers a year and provide a remarkable customer experience. To address these needs, DGCA decided to partner with Microsoft and bring technology at the heart of this effort keeping up with the continual changes in the aviation industry.
"The Government of Kuwait wants to better address issues that many international airports face: high traffic, long lines, and inefficient gate assignments," explains Mohammad Al-Mutairi, IT Operations Manager of the Directorate General of Civil Aviation.
"Kuwait's Aviation sector has undergone an orbit shift and has played a vital role in development of the economy. By implementing the latest Microsoft technology, the Kuwait International Airport will further enhance its servicing competences and drive transformation in the industry."
To handle ever-increasing volume of flights and passengers, DGCA adopted the Microsoft Azure Cloud to gather, manage, and analyse airport data, and transform it into actionable business intelligence and data visualisations. This enables the airport's employees to avoid time-consuming manual data analysis tasks, and managers gain real-time information that they can use to streamline airport operations.
"Our mission is to give the right people everything they need to know 'right now,' to take the right action at Kuwait International Airport. The way Power BI brings together information in Azure Data Warehouse into one insightful, visually engaging experience – is better than anything manual methods could ever do," said Al-Mutairi.
Microsoft and DGCA have enjoyed a partnership for over two years to drive digital transformation in the aviation sector of the country. In 2016, the latter migrated 3,000 field workers to Microsoft Office 365, as well as implemented Microsoft Teams to improve collaboration, productivity and communication with and among field workers. In the near future, DGCA also plans to automate much of the decision-making process by using Azure Machine Learning, which will help amplify human ingenuity and reduce the risk of any possible errors.
"DGCA is one of the impressive examples of our customers that are truly leveraging technology to transform their operations and improve the services they provide," said Charles Nahas, General Manager, Microsoft Kuwait. "It is exciting to see how they are adopting the latest technologies and tools to drive change. In particular, the DGCA recognised the power of data as a strategic asset and leveraging the cloud to make more powerful and intelligent decisions.  We are proud to support the Digital Transformation journey of DGCA and we stand forth to support the Government of Kuwait in such crucial efforts."
"Microsoft appreciates the partnership with the government of Kuwait represented by the Central Agency for Information and Technology (CAIT) that allowed us to provide these digital transformation technologies to the government entities in country and the DGCA in specific." Added Nahas.