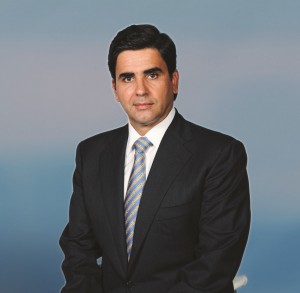 Dr Sassan Dieter Khatib-Shahidi, CEO, German Imaging Technologies (GIT) Dubai LLC, says the Middle East IT industry is not doing enough for sustainability and that will not change until legislation is passed to support the cause.
1)     How do you see the Middle East IT industry respond to the issue of sustainability in IT?
We see very limited interest in sustainability in the IT industry. Sustainability efforts are at best fragmented and carried by individuals who have a personal interest in this area. The exception at large are multinationals with clear policies in place. That being said, not all multinationals have clear policies implemented here.
2)     How much of a priority do you observe sustainability to be in the Middle East?
There is a general will and discussion to improve. The approach and execution remain fragmented. The practical impact is negligible and in the very low single digit.
3)     How does this compare to other regions in the world?
I would say the most advanced countries in terms of sustainability have traditionally been the central and northern European countries. Environmental sound behaviour, whether on a personal, home or office level has been part of the education and upbringing over the past three decades. However, even there and despite all education, experience has taught that only legislation will change and impact sustainability.
4)      How important is it for Middle East enterprises to encourage sustainability by using things like environmentally friendly toner cartridges?
Well, not much attention is given to this area. However, considering that according to IDC some seven million cartridges are used annually in the UAE only (KSA around 7.5 million), the impact on the environment is dramatic. All these cartridges, if not retrieved and ideally remanufactured and in a second step recycled, would end up in landfills. The plastics, metals, aluminium and other components of toner cartridges are classified as hazardous by UAE authorities. Yet, probably over 80% of this waste ends up in landfills.
The OEMs have not rolled out their collect and retrieve programs here in the UAE or the wider GCC region because unlike in Europe, they are not forced by law to do so. Each and every toner cartridge weighs around 1.5kg, 40% of which are highly non-degradable industrial grade plastics, 40% metals and aluminium, 20% rest toner and other components. Each and every toner cartridge remanufactured delivers on average CO2 savings of around 4kg. GIT has saved some 517,000kg of hazardous waste from 2007-2011 alone and the numbers are increasing. This translates into CO2 savings of 1.3 million kg over the same five year period.
Yet this topics remains at large neglected and very little public interest exists. This will change only if legislation is put in place to force OEMs to deal with their electronic waste (like the WEE directive in the EU). At the EU Commission and in many federal states in the USA, public procurement regulations prefer or even mandate a certain percentage for procurement of remanufactured products.
5)      To what extent have enterprises become more or less sustainable this year and how do you anticipate that to change in 2013?
We have not seen any noticeable change and we do not anticipate any noticeable change. It is very fashionable to talk about it. Websites are there, conferences are held and all of these are good – they prepare the mind set. However, unless and until legislation is passed to support this cause, not much will practically happen. A few driven individuals or entities with a strong belief will do something about it, but applying the Paretto rule, surely over 80% will not.