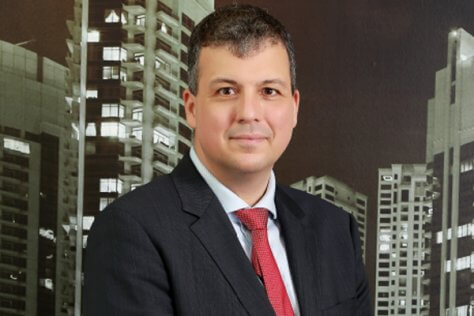 A focus by governments across the region on transforming the oil economy into a strong diversified one is attracting global players to drive their services and platforms into the Middle East. It is here where Interconnection serves as a major catalyst, says Jeroen Schlosser, Managing Director, Equinix MENA.
As more and more businesses realise that leveraging the cloud is the most efficient way to solve emerging challenges to their critical IT infrastructure, these enterprises are also seeing it as a central element to their businesses. For example, the integration of emerging technologies such as virtual reality, artificial intelligence and high-end robotics into the strategy of traditional industries and the strain it places on data traffic will only lead to enhanced demands for cloud services.
In the Middle East, cloud computing is ramping up, given the recent announcements from several global cloud service providers as well as an increasing investment from government in this technology, we seem to be approaching a tipping point. IDC predicts spending on public cloud services in the UAE will almost quadruple over the next four years, from AED 439 million in 2017 to AED 1.51bn in 2022 and that the emergence of cloud computing will have a powerful effect on tech capabilities in the region. Another survey carried out by Equinix recently among more than 1,200 senior IT professionals from across Europe and Middle East also show the rise of multi-cloud and the evolving role of the data center. According to the survey, more than seven in 10 (71%) organisations are likely to move more of their business functions to the cloud in the coming years. 60% of EMEA IT leaders cite proximity to cloud service providers (CSPs) as an integral factor when choosing a data center in their local market.
Over the last year demand for cloud services has been very strong but the lack of 'In-Region deployed' cloud platform (when the infrastructure is physically located in the Middle East, closer to end user, which means any data stored in the cloud remains in the region) has been a barrier to adoption. 2019 will be the first year that both government and enterprise have choice in building hybrid cloud structures. This year will see enterprises leveraging public cloud offerings from platforms that are located in the Middle East region, whilst keeping control over those workloads and applications that have specific requirements forcing them to remain private cloud solutions. We see the enterprise and government markets using Equinix platform to connect to those services providers offering services to build their digital strategies. Equinix's growth is driven by the steady focus across the full region on transforming the oil economy into a strong, diversified economy. These initiatives and trends are used by global players to drive their services and platforms into the Middle East.
It is no doubt that cloud is the lifeline of digital transformation. From adopting cloud for hybrid IT deployments to pursuing full-blown migrations, it has brought unprecedented scalability, flexibility and choice to enterprises. However, companies that use just one cloud provider tend to find their expectations met in some sectors but poorly-served in others. A key selling point of multi-cloud is therefore its flexibility.
As multi-cloud adoption hits the mainstream, the scope of operations for IT organisations will increasingly extend to what is called the 'digital edge'. This is where people (customers, employees, etc) and digital ecosystems (clouds, mobile, B2B partners, etc.) meet. Today the expectations of mobile and digital users have increased significantly, and they expect companies to deliver a high quality of experience, scalability and resiliency. Enterprises that rely on the public internet are increasingly finding it to be falling below expectation. To combat high-latency networks, expensive WAN connections and the inconsistent performance of private and public global networks, organisations in the Middle East need a more distributed and interconnected cloud strategy.
Enterprises that silo and centralise their digital infrastructure face not only security challenges but also the risk of falling behind their competitors. This is because the latency issues of operating solely on the public internet affect an enterprises ability to process payments or communications at the speed or security offered by a private, direct connection.
This is where Interconnection comes into play – it is the gateway to truly optimised multi-cloud solutions; it is the future of the digital economy. Bypassing the public internet can eliminate many of the data security issues that are a constant source of concern for companies as well as cut latency times and boost infrastructure reliability.
A few years ago, cloud adoption was a low priority for businesses. This has changed dramatically with the potential of the cloud starting to be realised as a central force driving commercial services and regional economies. The conversation has now moved on from whether to deploy with a single cloud service provider, to how to implement a multi-cloud strategy that meets emerging customer needs for on-demand services. The key to successfully leveraging multi-cloud is robust, scalable and flexible digital architecture–one which allows direct interconnection to key partners, ensures security of critical digital infrastructure and streamlines the digital supply chain. We can expect multiple enterprises to build their IT infrastructure around these developments. The convergence of multiple clouds across the enterprise which includes data, applications and personal clouds, will fundamentally change the way people and businesses operate.
For more information download the latest issue of Equinix Multicloud ME.