HPE's Strategic Alliance Business Manager Craig Evans explains how to successfully adopt hybrid cloud thanks to HPE and Microsoft's solutions.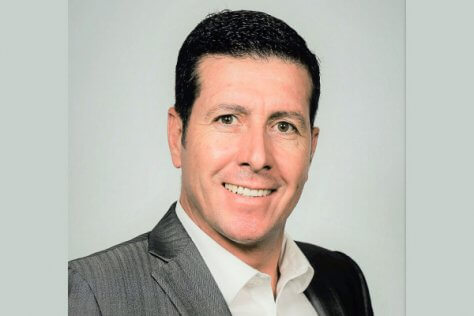 Today's organisations are increasingly moving to public cloud, but regulatory and other requirements require them to run some applications on-premises. To meet the needs of the organisation, IT is relying on a hybrid cloud model that complements the flexibility and scalability of public clouds with the security and privacy of private clouds.
One way to adopt this hybrid approach is to explore what Microsoft Azure Stack, powered by HPE ProLiant has to offer. Microsoft Azure Stack, powered by HPE ProLiant is an integrated system that is delivered preconfigured and installed on-site at the customers preferred location.
Challenges from not embracing a cloud ops approach
Cost control– in the cloud or on premises. Because of the lack of visibility to usage and governance, customers can spend too much on cloud services. On-premises clouds have been capital intensive, hand assembled, and have often seen "VM Sprawl" without visibility, governance and show back for accountability.
Unrealised agility and faster time to value – The main reason that customers use the cloud is to gain agility and speed up the business. Without automation and simple processes, operating the hybrid cloud is difficult. The complexity and overhead may slow you down. Cloud Ops is different from IT ops, and traditional tools and processes inhibit the speed expected from the cloud. As a result, customers on premises either overprovision or take the risk of running out of capacity, as growth is often unpredictable. In addition purchasing cycles can take 3-6 months which is often too long when a new project or customer comes along.
Complexity in IT operations – Overinvesting in traditional IT skills, processes and underinvesting in cloud ops. IT may have invested in the right way to operate traditional IT, and with good results, but much of that may not apply to the cloud. Cloud ops skills are new, the tools are many, and because this is more automated, the processes will be different. There will be a learning curve for the organisation, and time and money spent just building cloud ops. Cloud-native skills are at a premium, meaning that recruiting the right people make it even more expensive. Without automation, operating IT still takes 80% of IT's resources, leaving little for business innovation.
Inability to control risk – Without a good "right mix" plan to start with, that explicitly identifies the risk and compliance needs for each workload, organisations are open to putting data into the wrong cloud service without the proper precautions, or in the wrong country, or into systems without the ability to audit. And this will get worse with time, because without proper control, cloud configurations drift and mistakes compound.
The first and most important step is to find your right mix
In a recent Frost & Sullivan survey, 51 percent of IT decision-makers cited "assessing the optimal deployment model for workloads" as a difficult challenge in implementing their Hybrid IT environment. It's complicated, and the landscape changes constantly. Not too long ago, traditional IT was the default platform. Here, the application, service, and workload were all nicely tied together. The terrain was familiar and mostly contained within your data center, whereas hybrid IT typically involves a more complex mix of environments and many variables.
Your right mix will be unique to you because your business is unique. For this reason, HPE offers advisory services to discover, assess, and migrate applications and workloads with our customers.
Operating the right mix: Cloud ops isn't IT ops
"CloudOps" is an emerging practice of continuous delivery and operations of cloud computing infrastructure, 24x7x365 with nonstop service, competitive performance and usability, and the scalability and security required for modern online services. Many people think the hard part is the architecture and implementation of cloud infrastructure, but we beg to differ. The hardest part is continuous, reliable operations that out-deliver on user's expectations.
Get there faster with an end to end consumption approach
No question, Hybrid IT can be complicated, and the landscape changes constantly. HPE GreenLake Hybrid Cloud provides a simplified path to hybrid cloud with a built-for-purpose Microsoft Azure Stack solution, enabling you to get up and running quickly, pay as you grow, and enjoy the flexibility to run your Azure-consistent workloads where they are best suited. Best of all, the solution is operated for you by the experts in HPE Pointnext so you can focus on running your business.
HPE Pointnext services Included in HPE GreenLake Hybrid Cloud for Microsoft Azure Stack are tailored services from HPE Pointnext, including design and deployment, operations, management, and support. Leveraging our global team of experts, you'll save the hassle and the risk of implementing and managing your hybrid cloud platform and get there faster.
For more information download the latest issue of Equinix Multicloud ME.