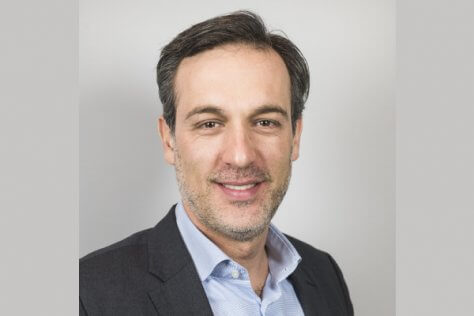 The journey to cloud is a competitive necessity for post modern businesses but it requires an effective environment to be successful, says IBM Services Middle East and Africa's Hybrid Cloud Services Leader Gustavo Alvarez.
When IT leaders were elevated to the C-suite, the changes went much deeper than a humble title change. Suddenly, the entire team became the epicenter of the organisation, responsible for creating intelligent platforms that transformed the way customers were served and employees operated. But at the same time, all of the traditional responsibilities remained – maintenance, troubleshooting, admin. Today, multi-skilled IT teams must oversee a complex web of workflows, all while protecting data and maintaining regulatory compliance.
Delivering red hot enterprise IT performance without sacrificing security and simplicity is a real challenge in this kind of environment, where success requires the careful management of a web of infrastructure, platform, and operating models.
As they grapple with this challenge, my clients often voice similar concerns:
How do I maintain my organisation's DevOps culture while satisfying the desire to standardise our operating model for multi-cloud?
How do I balance the economics of our infrastructure portfolio with our short-term performance goals?
The dilemma is not uncommon.
A recent report from IBM's Institute for Business Value found that almost every company surveyed was using some form of cloud computing, with 85 percent using one or more cloud environment. Meanwhile, in our region, 70 percent of Dubai startups utilise cloud computing. However, an Ovum study showed that 80 percent of mission-critical workloads and sensitive data are still running on on-premise systems, due to performance and regulatory requirements.
Although such reluctance to go all in multi-cloud is understandable, the pressures of competition means your company can't afford to be tentative. So, what can you do to enable and manage a broad spectrum of infrastructure, platform and operating model choices – across Private Cloud, public cloud and traditional IT – to maximum effect?
Here are three ways for starters.
1)   Prioritise standardisation and portability
Making an investment in wide-scale standardisation and portability should be a priority if simplifying your environment is the goal. Standardisation creates a system where the processes, tools and management you need to succeed are consistent across all IT environments. Not only does this reduce the time to implement and understand, it also simplifies management while reducing compatibility and cost.
Similarly, portability creates a system whereby data and applications can automatically move from platform to platform – across multiple clouds and on-premise, depending on where the workflow will perform best. Meanwhile, portability enables collaborative workflows to happen more easily, increasing your team's agility.
2)   Establish a data-driven system
As for performance-based measures, establishing a data-driven system that capitalises on the vast swathes of information and insight derived from your operations has a hugely positive impact. By successfully marrying data insight with business strategy, you'll help the C-suite, DevOps, and IT operations teams make decisions based upon deeper intelligence.
3)   Commit to IT-as-a-service
Finally, investing in IT-as-a-service (ITaaS) combines all of the above with the expertise of a specialist third-party to integrate and manage it all. Your internal team is freed up to be deployed where they'll be most effective – as the drivers of transformative innovation and disruption.
Crucially, ITaaS also negates many of the hazards that a multi-cloud environment can bring – loss of insight, increased risk, and greater inefficiency. IBM's own approach does so by mapping out prescriptive customer journey paths to multi-cloud, getting you to your infrastructure target as painlessly and cost-effectively as possible. All the solutions you need (platform, automation, managed services, and more) are also pre-defined and integrated with each other, nullifying complexity and further simplifying the management process.
And, while end-to-end multi-cloud services are ready for your organisation, you also gain the flexibility that comes with a modular construction. You can quickly add and remove services such as planning, migration, management, and governance to suit your ever-changing priorities.
Let's be straight – the journey to cloud is a competitive necessity for most modern businesses, but it's also not without its potholes. Implementing an effective environment is only half the battle, as it then requires diligent, expert management and control from your team of IT experts to ensure the investment is worthwhile.
For more information download the latest issue of Equinix Multicloud ME.