Nathan Clements, General Manager, Exclusive Networks – Middle East, highlights how cloud, cybersecurity and the channel can fast-track digital transformation strategies.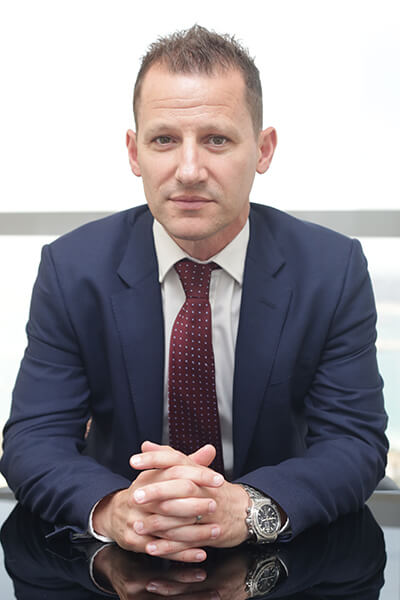 Today, the success or failure of any business relies on the effectiveness of their digital transformation strategies. The primary goal of any digital transformation initiative is the same for all organisations, whether small or large – to use technology to transform any service, process or experience into something more agile, flexible and cost-effective.
In order to realise and leverage the complete potential of digital transformation goals and technologies, organisations need to understand how cloud, cybersecurity and the channel can add genuine value and pave the way to their success.
Cloud plays a critical role in enabling organisations to achieve this objective, making it an essential first step towards digital transformation.
Over the last decade, we have witnessed cloud evolve from being an industry buzzword to a key agent for business transformation. Cloud is fueling a whole host of innovation, enabling businesses to stay relevant and thrive in today's dynamic digital ecosystem. According to an IDC study, more than 80 percent of companies are already using cloud services and cloud technology or are dealing with it intensively. By embracing the cloud, businesses can not only power innovation but also reap benefits such as a modernised IT infrastructure, enhanced collaboration and streamlined processes, allowing them to reinvent themselves to deliver exceptional value to customers.
Now more than ever, as digital transformation continues to redefine businesses, the channel needs to be in sync and enable customers to navigate the complex technology landscape.
However, to illustrate cloud as just a tool to improve traditional IT, as a better way to maximise resources or as a method to cut costs, is to sell it far short.  Organisations need to look at it with a more expansive and ambitious view. They have to realise that with the right vision, strategy, methodology and platforms, the cloud can be a catalyst for a pervasive digital transformation that will reverberate in the years to come.
In the Middle East, cloud is increasingly becoming entrenched in corporate IT strategies as digital transformation gains traction in the region. A study by global research and analyst firm IDC highlighted that digital transformation will drive cloud investments, propelling the market to reach $2.7 billion in 2020. We have seen that many technology players including AWS, Microsoft, Alibaba, and SAP have been quick to recognise the region's cloud-readiness and have begun investing in Middle East-based cloud data centres.
While digital transformation presents boundless opportunities, it is not without its challenges. The shift to digital results in interconnected systems and increased number of endpoints, which could leave organisations vulnerable to cyber risks and threats. This highlights the vital role of cybersecurity in digital transformation. Business leaders today are realizing that they can no longer afford to make cybersecurity an afterthought and are considering it as a key investment priority next to the cloud.
Now more than ever, as digital transformation continues to redefine businesses, the channel needs to be in sync and enable customers to navigate the complex technology landscape. Increased cloud dependence, fragmented work environments and rising demands for cybersecurity are driving the need for a trusted advisor that will empower organisations to adapt and thrive.
As a global cloud and cybersecurity value-added distributor (VAD), Exclusive Networks is accelerating the market entry and growth for innovative cloud and cybersecurity technologies. We are devoted to bringing in world-class technology vendors and empowering resellers to accelerate digital transformation in the region.
Our business model of 'single-touch/ multiple markets' specialist distributor has made us the number one choice for vendors and resellers alike. Exclusive Networks has a unique market approach that combines specialist value-added technical and marketing support with the extensive reach of a global distributor, continuously redefining what it means to be a VAD.
We constantly evolve to stay ahead of fast-changing markets and technologies to stay relevant to our vendor and reseller partners. We have been very focused on building a portfolio with vendors who are best in their field and investing in our people because we believe only a highly committed team can drive business growth and success. We now have 22 vendors across our cloud and cybersecurity portfolios – including recently onboarded partners Vectra, Checkmarx, Quest, One Identity and Hycu – all of which deliver unique market capabilities and technologies.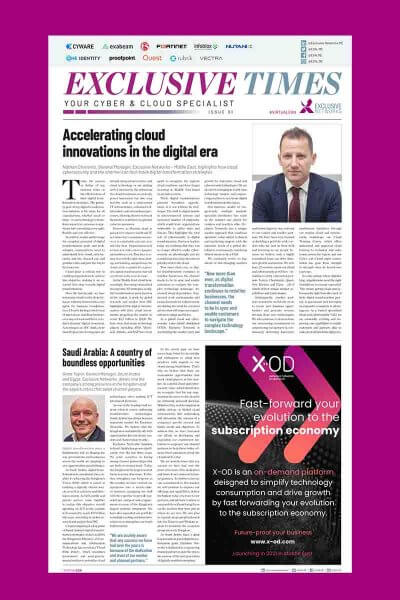 Subsequently, reseller partners around the world rely on us to create new business opportunities and generate revenue streams from new technologies. We also continue to demonstrate our unwavering commitment to empowering our partners by continuously delivering innovative enablement initiatives through our regular cloud and cybersecurity workshops; our Cloud Training Centre, which offers authorised and approved cloud training to technical and sales teams across the region; and our Cyber and Cloud super centre, which has gone from strength to strength since its launch two years ago.
In a day and age where digital is king, organisations need the right foundations to emerge successful. This means getting cloud and cybersecurity right from the onset of their digital transformation journey is paramount and leveraging an expansive ecosystem is advantageous. As a trusted specialised cloud and cybersecurity VAD, we are constantly evolving and improving our capabilities to enable customers and partners alike to make great strides in the digital era.