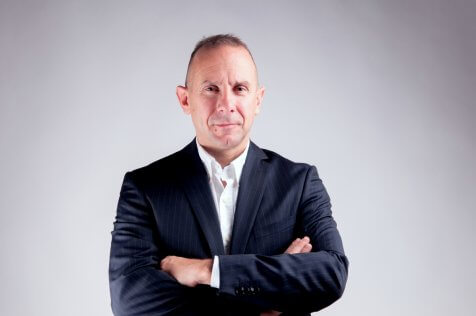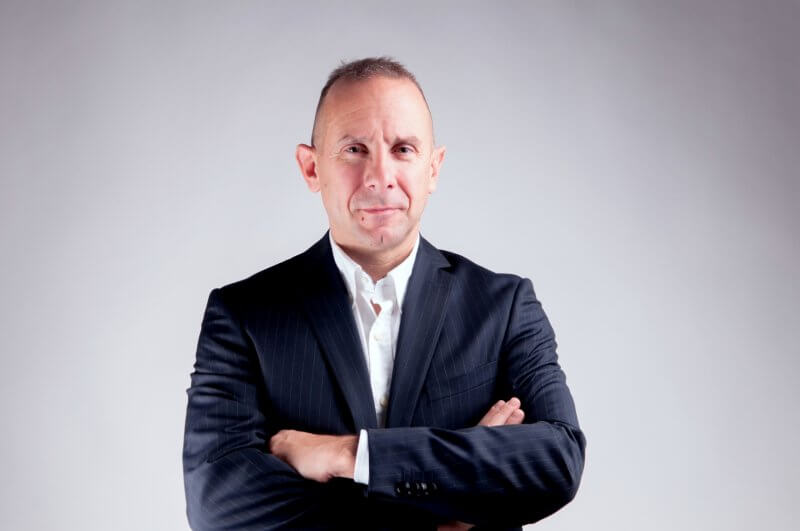 Matthieu Brignone, head of EMEA channel and alliances, Pure Storage, explains how channel partners can play a role in dismissing AI-related misconceptions and encourage the technology's adoption rate.
Data is a catalyst for growth and innovation, with the power to transform the way a business operates and how it serves its customers. In fact, data is so integral to operations that four-out-of-five business leaders across EMEA said their job would be impossible without it. This was revealed in a recent study which we partnered on with MIT Tech Review Insights.
However, the sheer volume of data generated is overwhelming organisations, and the speed at which it's being generated is only increasing. To put this into context, according to IDC the volume of data generated by the Internet of Things (IoT) alone will be as big in 2025 as the amount of all data created in 2020. So, what's the solution to being able to process and analyse all this data? This is where artificial Intelligence (AI) can help. Our research found that 82% of business leaders believe that AI will be a "game changer" in the way they think about and process data.
While AI can undoubtedly help organisations get the most out of data, many myths surrounding AI need to be dispelled. This is an opportunity for the channel to work with their customers to get rid of any misconceptions and reluctance they have about implementing the technology now.
Myth 1: AI is a future technology
AI is not a futuristic concept nor is it the stuff of science-fiction. It surrounds us in the here and now. However, when customers research AI, they can fall down a rabbit hole of bleeding-edge applications and scientific terminology that is not grounded in reality. To combat this, the channel must be able to demonstrate the real-life use cases that are delivering results in businesses today.
That said, a lot of this technology is new, and new technology means new skills and terminology to come to grips with. Our study showed that 37% of business leaders named resources and talent as a barrier to adopting AI technologies, and with the well-publicised technology skills shortage, this is an issue that does not look set to disappear any time soon.
To tackle this, the training starts at home. Channel resellers must ensure that their teams are fully trained and knowledgeable on AI, so they can educate and help customers make informed decisions. Training AI specific teams must start now in order to be in the best possible position to serve customers in the near and long term. Get gear for your lab and give your teams hands-on experience. Within these teams there must be individuals who can communicate the benefits of these technologies on various levels—whether that's to the C-Suite, IT Manager or even a data scientist.
Myth 2: Hollywood perception vs. AI reality
Perception of AI is often derived from how it is presented through the media. Take Hollywood films for example; the notion of a 'robot revolution' contributes towards people thinking twice before exploring the possibilities of AI. In reality the term is currently used to encompass technologies such as automation, machine learning and deep learning. This is what we are actually seeing impact industries today, eliminating time-consuming tasks, and allowing businesses to process vast amounts of data at lightning speed.
Take healthcare for example, AI is being used for diagnosis and analysis of vast amounts of data in seconds, rather than the days it would take humans―helping cure diseases previously thought incurable. There are countless other examples of AI technologies having a positive impact within almost every industry. AI is helping insurance companies analyse images of crashed cars or property damage to give an instant estimate for a claim settlement, and retail vendors are applying AI to video to recognize and better understand customer behaviour.
Channel partners must be able to demonstrate the reality of AI, automation and machine learning and the positive benefits they can bring to business. Setting up a demo lab for customers is a great way to do this. Only when businesses can see real-life use cases and implications of these technologies will they be inclined to adopt them. Having this real sense of how AI technologies actually work will also help business leaders sell the benefits back to the wider workforce.
Myth 3: Job replacement
For many, the topic of AI automatically triggers the fear of job replacement—not in the least helped by numerous reports and sensationalist headlines.
However, where there are challenges, there are also opportunities, and the conversation needs to move away from 'job replacement' to 'job enhancement'. There are just as many studies that point towards the benefits that AI will have on the workforce, with Gartner research indicating that AI will actually create more jobs.
Business leaders and workers instead need to focus on how AI can augment and enhance their roles―and this is where the channel can play an important role. Resellers can offer education and training programmes on these new technologies, not only to ensure that businesses can use these technologies to their full potential, but to quell any concerns that surround AI. It is these types of services that will position resellers as a true business partner.
AI is not lightyears away, it has arrived and is having a positive impact. With just as many opportunities as there are challenges (as with any new tech), many business leaders will be looking towards their channel partners to guide them through it. If channel resellers can educate customers on the benefits of AI, demonstrate real-life impacts and communicate with any level of an organisation, then they will become a trusted partner to help businesses with their digital transformation journey.