As more and more organisations roll-out remote working initiatives, many business leaders are struggling with issues around slow and unpredictable application performances caused by home networks. Moueen Zahreddine, regional director, MENA, Riverbed Technology, delves into how unreliable network latency can impact the business and how the company can help address this challenge.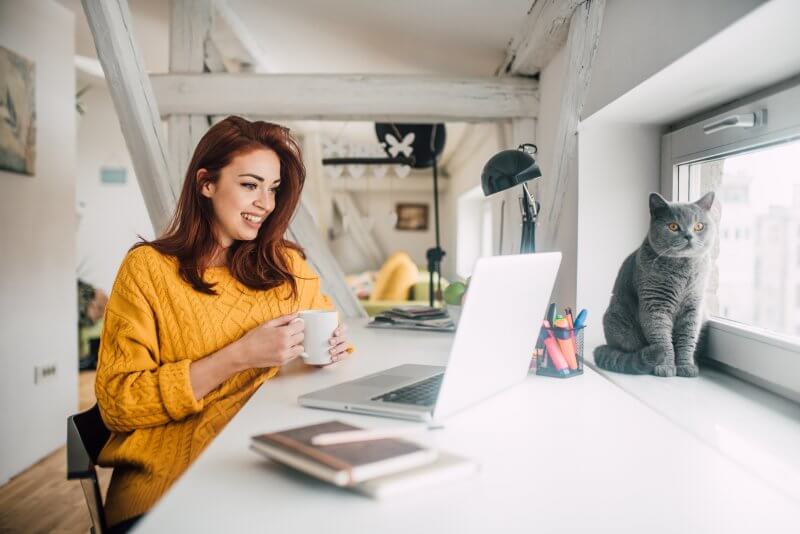 Cloud and remote working are at present a focus for businesses. Given the short timeframes within which IT teams are now expected to implement remote working strategies in, what are the potential pitfalls and what do they need to focus on?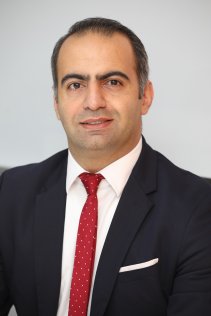 Current events are hugely impacting all of us on a global scale and organisations are under immense pressure to maintain business continuity while safeguarding the health and safety of their employees. For many, this has translated to the rapid roll-out of work-from-home policies and cloud has been instrumental in enabling this. Whether it's CRM apps, Microsoft Office 365, or Software as a Service (SaaS) solutions, with their ease of deployment and immense scalability, these all offer IT teams a convenient, secure and cost-effective way to meet challenging time-bound objectives.
However, a key aspect IT teams need to keep in mind is that while these applications run in the cloud, performance is as important as ever. Slow SaaS applications reduce workforce productivity and significantly impact organisations' ability to execute in highly demanding times. In its survey of 200 enterprises to uncover enterprise SaaS usage patterns, ESG (Enterprise Strategy Group) found that 42 percent of the respondents reported that at least half of their distributed or international workers suffer consistently poor performance of their SaaS applications.
By dramatically improving the performance of critical SaaS applications, organisations can not only address present challenges, but also set themselves up for long-term success with the ability to radically accelerate time to market, increase competitiveness and drive revenue growth.
"Our SaaS Accelerator enables organisations to turn up the service within minutes so they can benefit immediately from improved performance."
How does Riverbed enable organisations to address the potential performance challenges their employees could face as they begin to work from home?
In remote working scenarios, performance of applications can be impacted by several factors such as the reliability and bandwidth of employee's home Internet connections, the need to utilise additional security related technologies such as VPNs, or even latency that could be introduced by having to backhaul all SaaS traffic through a central data centre.
Riverbed empowers IT teams to overcome these challenges and our Riverbed SaaS Accelerator and Riverbed Client Accelerator are key solutions that enable this. These solutions are purpose-built to facilitate fast, agile, secure delivery of SaaS applications to any user, anywhere, ensuring even the most far-flung and mobile employees stay productive and business continues. They can dramatically improve user experience and business outcomes by eliminating performance gaps and disruptions that interfere with an employee's ability to stay connected, satisfied and productive.
Furthermore, these solutions address the key challenge organisations are presently facing – which is the need to rapidly implement their remote workforce enablement platforms. As it's cloud-based, our SaaS Accelerator enables organisations to turn up the service within minutes so they can benefit immediately from improved performance. Similarly, the Client Accelerator uses a simple lightweight executable to install an agent to end-user desktops or laptops, allowing users to be set up in minutes. Because it is entirely software-based and requires no hardware set up, it can be rapidly implemented remotely by our team. This has been a tremendous advantage to customers given the mobility challenges their teams face during the curfews that are being followed in so many countries.
What are the kinds of performance enhancements organisation could expect when utilising the Riverbed SaaS Accelerator?
The Riverbed SaaS Accelerator and Client Accelerator are proven solutions that have consistently demonstrated their ability to optimise at-home network connections to achieve up to 99 percent data reduction while delivering 10x faster, reliable performance of cloud, on-prem, and SaaS apps.
From a security standpoint, the SaaS Accelerator supports the backhauling of traffic to the data centre, enabling organisations to maintain their security posture while largely ameliorating any performance penalty incurred by backhauling SaaS traffic.
Could you tell us about the support Riverbed is currently extending to its businesses to help them in these challenging times?
It has been encouraging to see that organisations are taking swift measures to protect the well-being of employees by rolling out work-from-home policies. Given that our technology has the ability to greatly aid the success of these initiatives, we are keen to play our part in supporting customers.
For this reason, we are offering complimentary 90-day Riverbed Client Accelerator trial licenses to all our existing customers worldwide. To take up this offer, customers simply need to get in touch with their local Riverbed representative or visit our website page here.
We have also set up an on-demand webinar to share expert insight into how businesses can enable their employees to work productively, at home and on the go, by maximising network and app performance.