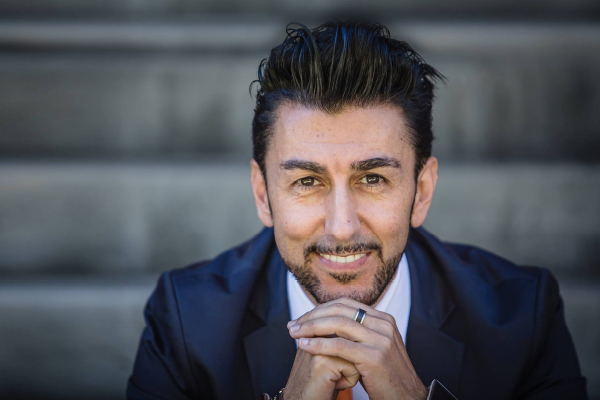 Hyperloop technology has the potential to revolutionise transportation networks. Following the announcement to build a route from UAE capital Abu Dhabi to Al Ain using the vast vacuum tubes, James Dartnell spoke with the chairman and co-founder of Hyperloop Transportation Technologies, Bibop Gresta, and heard what HTT's arrival will mean for enterprise technology.
Even for a region where city life is fast-paced – and driving speeds are even faster – maximum speeds of 760 miles per hour on public transport are sure to transform life in the UAE.
That is the plan of Bibop Gresta, chairman and co-founder of Hyperloop Transportation Technologies (HTT), whose company has entered into an agreement with the Abu Dhabi government to build a connection from the UAE capital to neighbouring city Al Ain.
Hyperloop propels a pod-like vehicle through a near-vacuum tube at speeds faster than an aircraft. Pods accelerate gradually using a linear electric motor, and glide above the track using passive magnetic levitation or air bearings. Aside from unprecedented speeds for public transport, Hyperloop is also expected to be autonomous and energy-efficient.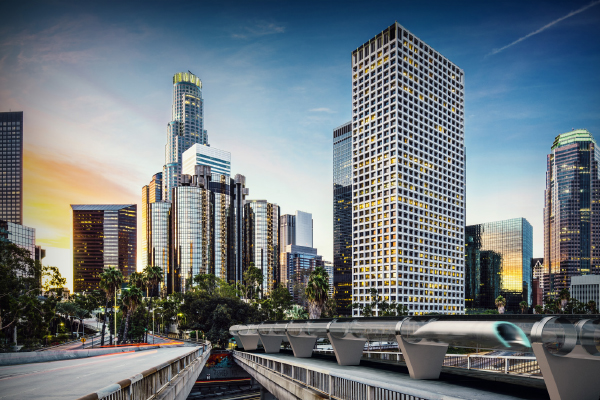 Since its formation in 2013, HTT has grown its operations to 800 employees across 38 countries. The firm is currently locked in a battle with rival firms for who can launch the first fully-fledged system, and is in the process of developing a route from Vienna to Bratislava.
The office of HH Sheikh Falah Bin Zayed Al Nahyan signed the strategic partnership with HTT in support of the project. The partnership aims to allow the company to accelerate the pace of development, following a feasibility study agreement signed between HTT and the Abu Dhabi Department of Municipal Affairs and Transportation (DMAT) in November. The sponsorship is the latest in a string of contributions that have allowed HTT to surpass $100 million in total investments.
For Gresta, this is a huge step in making the route a reality. "We have had the great pleasure of working alongside His Highness to bring this project to fruition, and we are immensely grateful for his ongoing trust in us," he says. "His involvement with HTT is both crucial and highly valued by every team member, as it will allow us to align ourselves with Abu Dhabi's vision and accelerate the pace of our exciting project to connect Abu Dhabi with Al Ain via Hyperloop."
Following the agreement signed by HTT and DMAT, the coming months will see the organisations undertaking important work including route analysis, feasibility studies, cost estimates and a development schedule.
The project is also sure to spark an opportunity for the ICT industry in the UAE. A project of this scale and complexity will need IT infrastructure to match.
Gresta is clear that the megaproject will mean big business for the Middle East's enterprise technology industry. "There are several layers of our IT," he says. "The logic in and outside the capsule, the logic of the station. It's a huge opportunity from an IT perspective. We are developing several systems that need to be improved. The communications system between the station and the capsule, the sensorial system that operates inside and outside the capsule. We need to partner with local companies that have expertise in production in this field."
He goes on to add that technology firms in the region who are looking to work with HTT will also have a window to join a global network. "The field is open for a lot of local partners," he says. "We have a standard partnership agreement that we propose to companies, which is usually based on stock options, and depending on their skillsets, we also enter into strategic partnerships that apply worldwide."
In a region that already finds itself short of IT skills, Gresta is aware that HTT will need to get skilled IT staff on board for things to take off. "Of course we'll be looking to hire IT resources in the Middle East," he says. "The majority of our IT resources are based in the US, India, China, Slovakia and Russia. Our work isn't just a question of IT as we know it, but the system operating the system needs IT as one of its crucial pillars."
He also believes that a development like Hyperloop will cross-pollinate with a number of other technologies that could transform the transport industry. "We can be a pioneer for the Internet of Things, analytics, artificial intelligence and mesh networks," he says. "This is also the case for all the technology related to optimising the grid by using a combination of renewable energy and battery storage."
While excitement will inevitably brew around how Hyperloop technology will transform our world, any new form of transportation will inevitably carry some concerns around safety. Hyperloop supporter and world-famous technology entrepreneur Elon Musk has said, "In many cases, Hyperloop is intrinsically safer than airplanes, trains, or automobiles," while adding that it is immune to wind, ice, fog, and rain, as well as the risk of human error.
Oxygen supplies would be provided on board, while, in the event of a large scale capsule depressurisation, other capsules within the tube would deploy emergency brake systems to prevent a crash. Nevertheless, while Musk may be confident in the engineering systems, IT security is not so easy guaranteed.
"Certain IT security threats are a bit of an unknown, but we are using the latest approaches in safety," Gresta says. "We have the best minds in the planet designing our safety systems. Of course, nothing is 100 percent bulletproof, but what I can guarantee is that this is the safest system ever invented by humanity."