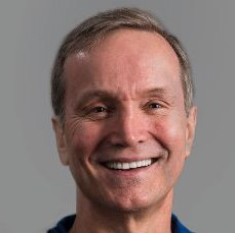 Artificial intelligence (AI), computers behaving like humans is no longer science fiction. As the technology industry progresses, machines are getting smarter and companies across the globe are beginning to realise ways to leverage AI to improve consumer engagement and customer experience.
Research by Gartner indicates that in a few years 89 percent of businesses will compete mainly on customer experience. And, within five years, consumers will manage 85 percent of their relationships with an enterprise without interacting with a human – moving to the 'DIY' customer service concept.
That's why more companies are using social and digital platforms to empower customers and enhancing their contact centres with new AI technology. Interactive voice-response systems that enable agents to target and personalise communications with customers is one such example. Agents can now be armed with intelligence about why a customer is calling before even picking up the phone. The added layer of personalisation and customisation brings back an element of humanity that has gone missing, and it is occurring without driving up costs.
Surprisingly, consumers are even willing to pay a bit extra for such service, if need be. In the United States, a poll of over 2,000 adults by research firm Harris found that 70 percent said they would be willing to pay more for a brand with a good customer service reputation. Even more of them – 86 percent – said they would very likely switch brands after a bad customer service experience.
In many respects, AI is like a freight train racing down the tracks. Steady advances in hardware and software are sparking immense progress in how machines help interact with customers.
Google's voice recognition technology, for instance, improved to 98 percent in 2014 from 84 percent just two years earlier. Facebook's DeepFace technology now recognises faces with 97 percent accuracy. As for IBM's Watson, its technology is 2,400 percent 'smarter' today than when it achieved its Jeopardy TV show victory in 2011. Voice recognition systems themselves now perform tens of millions of online searches every month.
AI-assisted speech recognition
Additionally, AI-aided speech recognition helps improve customer service. Key words can be spotted to trigger service enhancements. The word 'supervisor,' for instance, could alert a manager to join a call and alleviate any issues with a customer. Systems can also be programmed to listen for competitor mentions. With AI, healthcare organisations can monitor for words or signals that indicate a heart attack may be occurring.
Financial institutions are experiencing similar progress. Take a customer who regularly calls the bank on a Friday to check her balance. Using AI, the bank possesses the intelligence to send the customer an automated message with her bank balance before the customer picks up the phone.
By detecting behavioural patterns, a business can also choose the best channel for communicating with customers. Not every customer requires a lengthy and personal phone call. Reaching out via email or leaving an automated voicemail can prove just as effective in terms of customer satisfaction and is far less costly than a live agent phone call. It simply requires an understanding of what each customer prefers based on collected data and demographics.
Keys to driving success with AI
From a business' perspective, certain elements are critical to succeed with AI. These include expertise, historical and accurate customer data, in order to understand patterns and act on them, loads of research, and cloud storage for the mountains of data being generated.
The cloud maintains data across many interactions and systems and delivers the capacity to maintain and aggregate data. This enables offline analysis across millions of customers to develop complex models. Only a few years ago, this wasn't possible with on-premise systems.
It's increasingly becoming clear that AI advances are helping to bring humanity back to customer experience. Cognitive technologies are making it possible for:
Faster actions and decisions that satisfy today's consumers who seek speedy responses.
Better outcomes, whether it's a resolution more tailored to a customer's problem or quicker diagnosis of a health issue.
Improved efficiency of operations and employees, including call centre personnel and others.
Reduced costs, especially with lower labour costs from automated telephone customer service.
Greater scale through performing major tasks that are impractical to perform manually.
Innovations in products and services, from adding new features to improving customer service and launching new approaches.
For businesses, therefore, the return on investment incorporates all of the above, especially lower costs and the intangibles – happier and more loyal customers.