Moe Raslan, Regional Sales Director MENA at Commscope Ruckus Networks, explains how UAE adoption of smart home technology continues to rise and having a completely connected property is key to future proof homes; especially with the accelerating popularity of IoT.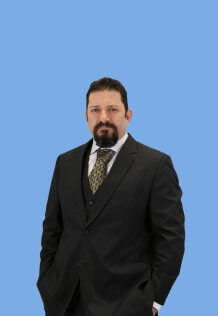 Adoption of smart home technology continues to rise in the UAE. But making your home smart isn't about installing the latest gadget or device. It requires finding out what actually  matters to the people who live in it or run that property. By putting a wide variety of cutting edge technology at the hands of the residents or the property managers results in immediate returns.
The key to making the whole thing work to your advantage is utilising Ruckus software in conjunction with SamSung SmartThings.
CommScope's years of expertise with Wi-Fi networks in alliance with Samsung's incredible knowledge of consumer electronics proved instrumental for residents to control appliances adjust heating, air-conditioning and lighting with help from the SmartThings app.
Similarly property managers can automate routine tasks including admitting the workforce through smart locks effectively eliminating the need for signing in and out.
Digital Control
By allying Ruckus to SmartThings CommScope turns apartments into a source of practical information for the property manager. They can spot faults that are about to occur in an appliance or register that a small leak has begun, triggering a maintenance request that sorts the issue out before it becomes a problem for the tenant.
The secret sauce here is convergence, bringing devices onto a Wi-Fi network and using them to add value to the property. SmartThings and Ruckus are a winning combination for residents and owners. This is technology that boosts the bottom line by adding value to the property and increasing the rental return.
Talk of communications networks inevitably leads to the promise of 5G. The world is still working out uses for this super-fast connectivity and we will see it employed in ways no one has yet imagined. Technology should always keep options open. Ruckus allows building managers to listen to their residents about the devices and services they will want to connect to home networks in a 5G future.
In that future, everyday tasks will become more and more automated while the annoying chores that interrupt our lives are eliminated. If a device or service can be controlled via a networked connection Ruckus can do it.
That's the deal that smart owners want, no more calling up the service provider to upgrade a contract in the way we upgrade, and pay for, a mobile phone contract. This is a network managed by the building's owners and they can add new services as they wish, boosting the allure of a smart apartment.
Rising Appeal for Smarter Homes
The rising demand for smart home shows how people will continue to pay a premium for these conveniences and features.
Energy management and sustainability is emerging as a critical theme for property owners. Sustainable energy policies plus the ever present need to keep costs under control spell out another good reason to opt for a smart building.
Cooling bills can be restrained by the system, by setting a limit on temperature levels. It's all part of the same network that controls security and allows maintenance staff to do their jobs quickly and without wasting time on access protocols.
Changing locks when a resident departs consumes cash and time. It can be expensive to change over an occupant and issue new keys. But this cost becomes insignificant when digital locks are updated with a few clicks on a keyboard.
It's about making life easier, bringing your own devices to the party, and simplifying the management of a building filled with tech-savvy residents who want to make the most of a digital lifestyle. A smart apartment offers freedom via the SmartThings app installed on residents' phones. The residents can go on to add any device to the app, such as a TV or a vacuum cleaner robot.
Little grocery delivery robots are multiplying across communities that value convenience. And services like Amazon and Noon need somewhere safe to leave their goods. With smart security a delivery driver, or robot, can be admitted to a secure area remotely. So, a smart building is a great destination for all delivery services.
The pandemic has definitely shifted mind-sets. People know how important it is to be connected all the time. After adjusting to a work from home lifestyle they now expect that same flexibility in their professional and personal lives. They want full connectivity so they can exercise the freedoms promised by hybrid working patterns. This is a package that attracts ambitious and reliable residents.
Making Homes Future-Proof
Technology moves fast. By installing a smart network in an apartment block the owners are insuring the site, and its residents, against future developments. With online software upgrades new services and ideas are deployed as soon as they emerge onto the market.
For owners with a property portfolio that spans cities and even national boundaries a smart building policy creates consistency between addresses. Residents get the same experience wherever they are, and the owner knows exactly what the building has on offer.
Letting out a property is a lot easier when potential occupants learn that they can add their own features via the app, such as controlling lighting or front door locks.
Businesses are wrestling with the challenge of recruiting staff in a post-pandemic world where many people have opted to work from home. So, a smart building addresses the recruitment dilemma, reducing the tasks that demand human intervention.
For instance, a smart lock means a cleaning professional gets a once-only code that lets them clean the apartment in complete security. The one-time code expires after permitting access for that occasion. It's secure and convenient.
Time is our most precious resource. Smart buildings give time back to their owners and their residents. Using technology to save time and effort is a stand-out benefit of Ruckus. It's a package that attracts residents and boosts rentals.
In conclusion, having a completely connected property is the most important thing a developer or a builder can do. Nothing is going to increase the value of their building more than including this technology.