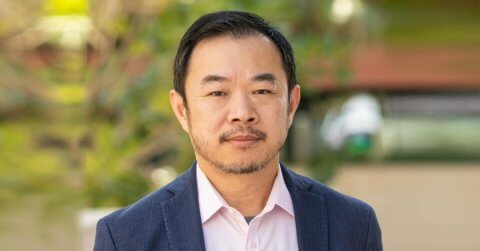 Mohamed bin Zayed University of Artificial Intelligence (MBZUAI), will hold its first AI Quorum of 2023 on January 3-6, with more than 200 AI experts confirmed to join. The four-day event is focused on challenges and opportunities related to deep neural networks (DNN), which are key in helping computers have the resources and space they need to answer complex questions and solve larger problems; they are used in various AI applications, such as chatbots.
The event will take place at W Abu Dhabi Hotel on Yas Island, and will be streamed online and open for the public to register. It will consist of talks and workshops headed by more than 20 faculty members from top universities around the world, including UC Berkeley, Oxford University, Massachusetts Institute of Technology, and the University of Washington, in addition to AI experts from top companies including Google and META.
"In our first week of 2023, we are bringing together leaders in the fields of deep neural networks, deep learning, and data science to share ideas and expertise with the aim of overcoming some of the barriers that have held deep learning back from reaching its true potential", said Professor Eric Xing, MBZUAI President and University Professor. "The high number of world-class speakers and attendees confirmed to attend the AI Quorum underscores the university's ability to bring experts together to discuss the issues that matter within the field of AI, including the development of new solutions in fraud detection, gene mapping, and fake news".
Experts in fields including machine learning, applied mathematics, signal processing, and optimisation will share recent progress and foster collaborations on the mathematical foundations of deep learning. They will also discuss the strength of deep neural networks in processing and learning from low-dimensional data, which is common in fields that deal with large numbers of observations and variables.
The discussion will look at how deep learning, which is commonly beset by problems relating to data efficiency, could make better use of low-dimensional data to learn and solve problems. This could help develop vastly superior machine learning solutions capable of tackling challenges in a range of industries, including financial services, healthcare, and media.
Launched in 2022 by MBZUAI, The AI Quorum is a winter series of gatherings designed to stimulate cutting-edge AI research with leading scientists and share an understanding of the discipline as a force for good. The series is strategic and high-level by design. The AI Quorum is focused on curiosity, collaboration, authenticity, and the pursuit of excellence – it is a coming together of the brightest minds to set the research agenda and to imagine both what AI could accomplish and how it might get there.
For more information on world-class speakers and to register for the sessions, visit: Home | SLowDNN Workshop (slowdnn-workshop.github.io)