Nader Paslar, Head of Digital Transformation at GBS, has penned an exclusive thought leadership op-ed on how low-code solutions can fast track digital transformation across the Kingdom of Saudi Arabia.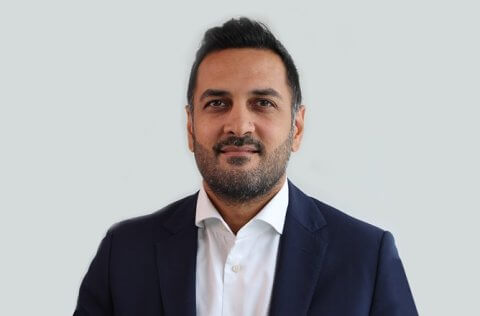 As Saudi Arabia edges closer to the realization of its Vision 2030 ambitions, the business landscape is swiftly adopting digital as an integral driver of commercial success.
With growing challenges as well as opportunities on the horizon, Saudi enterprises are developing a stronger focus than ever before on making digital transformation a key strategic priority.
At the forefront of this momentum, GBS stands out as a premier technology enabler and a leading disruptor in the Kingdom.
Having gained the trust of many government organizations and SME clients, we take pride in offering unmatched end-to-end digital transformation services, leveraging the most advanced Low-Code Application Development data and tools.
The depth and scope of our expertise has helped us to win numerous mega contracts in KSA, which are already poised to set new benchmarks for quality and excellence.
By successfully developing bespoke Low-Code solutions which effectively reduce development time and costs to enable effortless deployment, we accelerate our clients' strategic business objectives.
GBS' services also facilitate seamless integration, as we support KSA organizations to effectively close the gap between legacy and modern systems.
Our deep commitment to leading the low-code market, while offering our customers the highest degrees of choice and control, has led to our pioneering multi-cloud deployment of Low-Code apps.
Today, we are the only vendor to marry high productivity development with high control deployment management and a 100 percent cloud-native architecture.
To outline how GBS can impact your business' success, it's important to understand our unique approach, and how our individual development and deployment focus areas come together to facilitate a rewarding digital transformation journey.
Let's take a closer look at Microservices, CI/CD tools and DevOps:
Microservices convert large monolithic applications into modular components that serve specific tasks and make it easier to test and deploy changes.
This architecture decentralizes, and ideally simplifies, software development into customizable sub-services.
The advantages are manifold and include increased agility (making enterprise applications easier to scale, easier to maintain and evolve) and faster innovation (enabling rapid build, test, and release cycles, often within minutes).
In addition, we also extend world-class cloud native environment CI/CD tools, which enable organizations to build enterprise applications at any scale.
By provisioning hundreds of tools to facilitate the building, deploying and automation of any project, we allow enterprise teams to continuously integrate model revisions.
Ttogether with our market-leading partners Mendix, we also allow enterprise development teams to embrace the "DevOps" way of working.
This means that a single team can both develop applications and maintain and support those apps in production while adhering to enterprise requirements (for compliancy or high availability, for example).
With one-click deployment and out-of-the-box monitoring for all apps, we provide the basis for development teams to adopt DevOps practices and enable development teams to complement our capabilities with their third-party DevOps tools of choice.
At GBS our expertise delivers solutions that are purpose-designed to change the way enterprises develop applications.
Low-Code enables systems to manage the work rather than humans having to work for the systems.
Our focus is not only on what you develop, but how you can develop software more effectively and efficiently.
To discover and learn more about the future of Low-Code, KSA's accelerated adoption of digital technologies, plus how GBS' digital transformation solutions can support your business' strategic goals, we invite you to visit us as well as our partners Mendix at the GBS stand during the upcoming IDC Saudi Arabia CIO Summit 2023, in Riyadh (September 13-14, 2023).