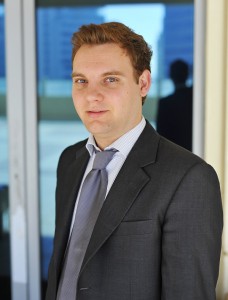 Based on my recent experiences, I'd say that the Apple resellers of the UAE are taking their customers for a ride.
Earlier this week, I set my sights on buying an iPhone 5. For reasons I won't go into, I needed the device in my hands by Wednesday morning, and so resolved to start looking on Sunday. Obviously, that meant I didn't actually begin looking until Tuesday – such is the way of things.
My first port of call was the superb online Apple UAE store, which launched in September 2011. Here, you buy direct from Apple, and the vendor delivers to you within a few working days. I needed my iPhone the next day, however, so I was only interested in what kinds of prices I'd be looking at.
Buying direct from Apple, you can get a 16GB iPhone 5 for Dh2,599. The prices then go up to Dh2,999 for the 32GB version and Dh3,399 for the 64GB one. Compare that to prices from Apple's online U.K. store – which charges £529 for the 16GB version, or Dh3,037 – and it feels like you're getting a fair price, despite being in the UAE.
However, as I said, ordering from Apple was out of the question, so I began rooting through the resellers. The online shopping store Jadopado.com seemed like a good place to start, because it does same-day delivery. The site is also famous for its ridiculously low prices, so I thought that I might even be able to save a couple of hundred dirhams.
How wrong I was. The 16GB iPhone 5 in black (the one I wanted) costs Dh2,699 on the site – Dh100 more than Apple charges. The 32GB version also costs Dh100 more, as does the 64GB version, which sells for Dh3,449.
Weird, I thought. How can a supposedly discount web site be selling something for more than the vendor charges? I vowed to keep searching.
Next stop was Jumbo Electronics, because its Mall of the Emirates branch features the first "official" Apple shop in the UAE, or so it was reported in March 2011. Surely, Jumbo's prices would reflect the ones on Apple's online store.
Wrong again. Jumbo was charging a frankly extortionate Dh2,899 for the 16GB iPhone 5, and Dh3,399 for the 32GB one. That's a Dh300 or Dh400 premium, depending on which version you buy. When I asked why Jumbo's prices were so high compared to those on the Apple Store, the salesman ran off to talk to a manager. He returned to say that he could knock Dh50 off the price, but that was all. And of course, I never got an answer as to why Jumbo was asking for so much more.
Next stop was IQ, a new-ish Apple reseller in Mall of the Emirates, but it charged a Dh150 premium on each device. And anyway, the salesman said, he didn't have any iPhone 5s in stock.
I tried my luck in Virgin Megastores, only to find that it was charging Dh200 to Dh300 more for an iPhone 5, depending on which model you want. Everywhere, it seemed, people were charging substantially more for a product that's already famed – and criticised – for being expensive.
In the end, I settled on Axiom Telecom, which sold me a black 16GB iPhone 5 for Dh2,749 – Dh150 more than it would have cost me on the Apple Store. Given the terms of the warranty, the excellent sales guys, and the fact that I could walk away with the device, I didn't mind shelling out that little bit extra.
And yet, I wonder how many shoppers realise that they could and should get a better deal online. Sure, in the mall, prices can vary from shop to shop, but apparently all retailers charge a premium on what's already an expensive product. And with some of these retailers, the price differences are enormous. It's enough to make anyone think that they were being ripped off.
When Apple launched its official online store for the UAE, it was widely reported that UAE retailers would lose out. However, that was almost 18 months ago, and nothing seems to have changed.
This is my warning, then – learn from my mistakes, plan a week in advance, and buy direct from Apple.