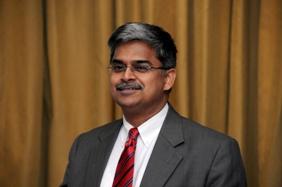 Risk-driven identity and access management (IAM) firm Courion Corporation this week announced that it had entered a go-to-market agreement with the UAE's Paramount Computer Systems.
Paramount will now sell Courion's Access Risk Management Suite to customers looking to manage access risk, Courion said. The vendor added that the partnership involves having dedicated Courion personnel in Paramount's offices.
The two companies are already in discussion with several large UAE organisations, Courion said, adding that there is an interest in risk-driven IAM.
"Courion's IAM suite is highly regarded here for good reason," said Premchand Kurup, CEO, Paramount. "We look forward to introducing the Access Risk Management Suite to our prospects and customers. We're confident they will seize new opportunities for better identifying, managing and setting their access risk."
Courion is fairly new to the region, though it plans on expanding its presence here though channel partners and resellers, it said.
"Our strategy is to invest in partners that can deliver the risk-driven IAM solutions the market is demanding and the business value customers are seeking," said Mike Parise, Vice President of Global Alliances, Courion.
"Rather than establishing a direct presence in every geography or segment, we'll often choose to invest in and enable go-to-market alliances that make it easy for partners like Paramount to work with us and grow their revenue."