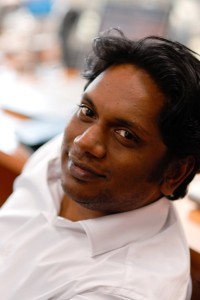 Summer is usually a quiet period in this part of the world when business slows down. However, it's a good time for the channel partners to take stock, reflect on what went right and wrong in the past six months, and come up with strategies to boost business going forward.
Contrary to predictions, IT budgets remain flat and the economy wobbly. The channel was plagued by issues such as declining margins, credit, and increased competition. For resellers, shifting away from a product-dominated business model to a service-led one has become the basic tenet of survival. The distribution business model based on just logistics and finance is also fading away fast, and moving upstream seems to be the only option left before them to stay in business.
The ongoing slump in the PC market has taken the wind out of the sails of many channel partners but other bright spots have emerged on the horizon. Mobility business is thriving in the Middle East and a spate of recent breaches has brought security to the fore. System integrators and specialised value-added resellers have been able to capitalise on the demand for security solutions, while network upgrades have opened up new vistas of opportunities to those who are focused on this domain.
Though there is still a market for broadline distribution in the Middle East, we are seeing value-added distribution becoming more and more in demand, where the margins are still healthy. Probably, very unique to the Middle East, we are also witnessing the emergence of hybrid distribution models – broadliners getting into the value game and vice versa. Though most distributors have been talking about value-added services for a while now, it is becoming increasingly difficult to define what it really means as different disties have their own unique business models and ways of adding value. This is what our cover story for this month is all about, where we have delved deep and spoken to most of the key value players in the region to remove the veneer and pin down exactly what the term means. Flip the pages to learn from the leaders of the pack.