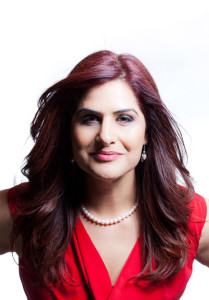 Long gone are the days of traditional distribution. With an ever increasing landscape of specialised technologies, distributors are finding themselves locked in heavier competition than ever before. Is providing additional value to vendors and partners the only way to get ahead?
Over the past few years, the argument about whether or not distributors need to add value to stay competitive has been fierce. Before 2013, most distributors agreed that it was in fact a myth, and most said that they didn't provide any value adding services at all. However, now it's a different story, and most, if not all, of the distributors that Reseller has spoken to have, or plan to add, value added services.
So what is the game, and how do you play it?
The channel business hasn't always been this way, but Khaled Kamel, Regional Channel Manager, Brocade, says that a major change in the way that the market works dramatically influenced how competition in the region targets its vendors.
"The market is now wide open, and this comes down to an old story about Emitac. It had a 30-year-old HP agreement that anything with the HP logo on it, in the Middle East, had to be distributed by Emitac. But then a change happened and this was to open up the exclusivities. This was game changing for the distribution industry," he recalls.
"Previously, this was a dangerous game for distributors; if you're on credit-based conditions and some of your distributors aren't making margin, or perhaps find themselves in trouble, then their business could be paralysed, leaving you in a spot of trouble. But having multiple distributors means you still have the opportunity to grow your business regardless."
However, VADs believe that this hasn't caused a shift in power – it's the vendors who hold the cards. That's not to say that distributors aren't having more and more influence on vendor's business decisions, as well as adapting more and more to what vendors are asking for.
"Vendors now want far more value. They want distributors to compliment what they do," says Sarwan Singh, Managing Director, Prologix.
"Vendors with capabilities in the region are limited for niche services, that's why we are, and can be so important – because of our niche approach. Vendors are looking for distributors that act like an extended arm of them. We have to perform as a vendor for our partners and ensure the complete delivery of the product and services attached to it."
But of course this availability in the market does create the stern competition which complicates deals between vendor and distributor. K.S. Parag, Managing Director, FVC, says that his business tries its level best to not distribute competing products, which could lead to vulnerabilities for the business.
"As a VAD, we've always done our best not to bring competing products into our portfolio. For us, it's do or die. Either we win with a solution or we lose, we don't bring in another competitive product in that place. We believe in the products we select, so if they lose, we lose. We would turn people away who want to partner with us in an area where we're already selling – and we have done."
But there is opportunity to be clenched. Sajith Raj, Regional Distribution Manager, Logicom, believes that the more demanding that vendors become, the more chances the distributors have in order to show their worth.
"Vendors are more demanding and their objective is to lend the right solution to the end customer. This is the key for a successful value business development model, as well as making sure the updated technology is delivered at the right time. We consider these demands from a vendor as an opportunity to differentiate from competition whose models are more driven by "earns and turns".
WHAT THE EXPERTS SAY: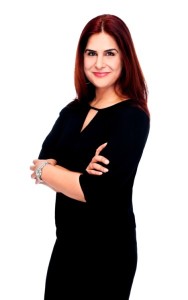 Optimus Technology and Telecom
Meera Kaul, Managing Director
"Ironically, the term "value added distributor" has long been misused for want of differentiation in the region. The benchmark for the market to distinguish between "value" and "non-value" players is to establish the following parameters: Is the distributor operating in a model of long term reseller and end-customer engagement? What part of the distributor's business is project based? What involvement does the distributor have in developing the capabilities of value added reseller apart from vendor certification enablement? Does the VAD/VAR have a recurring revenue model? Does the VAD have higher end customer retention within his channel? And how efficiently has the working capital of the VAD been used?
The final benchmark indication of the nature of a distributor's business is indeed the type of products that the distributor has in his portfolio. Value distributors essentially provide solution and services to their channel and standalone product sales does not classify itself in the "value" definition.
Optimus is one of the few companies in the region that has innovated its channel approach, services portfolio,  and value added service offerings by continuously being ahead of the curve. Optimus has proven that a pure play value model is indeed successful, even in a market where success is determined by volume parameters."
Computerlinks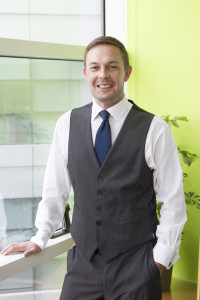 John Andrews, Director of Marketing, MEA & APAC
"It's becoming increasingly difficult to both define and identify with this label. Computerlinks has in fact opted for a more appropriate "Next Generation Distribution" tag line as we felt it was more suited to the reality of life after value add.
With so many niche and boutique distributors opening their doors in the region and labelling themselves "value add" based on their technical expertise, or a certain selective portfolio of smaller vendors, it's rapidly become a blurred line in the sand as to what truly represents value add.
Some of the more recognised names in the market would say that credit, finance, logistics and product dedicated sales teams offer value and that's entirely true but by that standard I think we can agree that everyone qualifies as "value add".
Our view on the subject is much clearer. Value add is the benchmark for a minimum level of market excellence. It's what you do beyond these traditional aspects which will really define your status in the market
Distributors have become a more and more essential cog in the day to day process and hence the development of additional services and complimentary offerings to deliver on that unwritten promise.
It's a fairly diverse market now and I think that's a healthy situation. At Computerlinks we try to offer value based on what we hear from our partners, vendors and channel, what they ask us to deliver and also what we see the market demanding in the future. It's a constantly changing landscape, and it's challenging to stay ahead of the curve."
Bulwark Technologies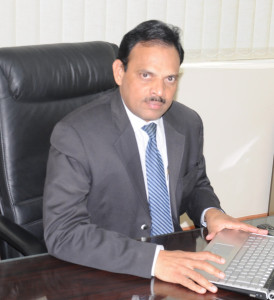 Jose Thomas, Managing Director
"We are dealing in technology products, so it is important to provide services along with the products in today's market. End customers are looking for full utilisation of the solution they purchase, and trouble free working while concentrating on their business area. We cannot just push products anymore.
One of the key advantages vendors have found working with us is that they do not have to be on the ground for every question raised in the market. We are like the regional office of any vendor. Vendors trust us to be there when the customers call. Resellers can trust us to ensure proper services to their customers – so they can provide value as well.
The Middle East market is unique in various ways. Different work days and cultural differences pose challenges to vendors from the Western world. As a value-added distributor, we understand the local market and are able to deliver on behalf of the vendors."
Mindware
Eyad Al-Eriksousi, Business Unit Manager
"There is new concept floating about; next generation or new generation distributor. Mindware is focusing on VAD for our partners because we believe that the value of the distributor is a key role in growing the business in the market. The distributor has more exposure on different kinds of partners and verticals in the region and our expertise helps grows the market for the vendors. We can do things for them like make marketing decisions and do proof of concepts – last year we did more than 100 channel workshops. We aspire to be one of the best value-add distributors in the Middle East.
We're based out of Lebanon, and so we have regional expertise, that's definitely helpful. Regional breadth is one of our strengths.
We have offices all over the region, but our main hub is here in Dubai, because of the business value of its location. This is all part of the value-add. Usually the distributor who is involved with the local partners will always be a step ahead of the vendor in terms of knowing where the market is and where their deals can go."
Westcon Group
Steve Lockie, Managing Director
"Westcon Group has continuously played at key role in growing the role of value-added distributors in the Middle East. Our entire value based offering revolves around understanding the requirements of the channel and helping the partners through our focus on recruit, enable and grow.
It is very important today for a distributor to not only offer value added services but to ensure that they are offering the right set of value added services. With the evolution of the IT channel landscape, the true role of a value added distributor is to support the partners and help them grow. Distributors are in fact today playing a key role in helping the vendors by not only recruiting the right set of partners but also ensuring that these partners grow through demo investments, specialisations, etc."