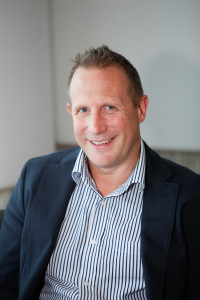 Sage has big plans for the Middle East. Whilst it has already enjoyed large growth in the region this year, a big channel drive is being prepared to take it to the next level.
Sage is ready to drastically increase its Middle East channel, with plans to treble the existing partner base on its flagship ERP product, revealed the Senior VP Sales, MEA, Sage ERP, Keith Fenner.
The business management vendor, which continues to lead the mid-market, has witnessed strong growth in the Middle East in 2013, following the big sales and marketing push it commenced at the beginning of the year.
At the centre of the push was a Middle East road show where the company showed off an updated strategy and new product launches of Sage ERP X3, the global enterprise suite which Kenner refers to as the "big boy" of the company's offerings.
"The road show really fuelled this really strong growth in the region," Fenner said. "When I say strong growth, I mean very strong growth. In the last quarter, we've had very, very strong growth."
Sage's biggest regional focus is Saudi Arabia, where it has recently appointment a sales head. "We've got existing partners there," Fenner said. "But judging from the road show, we need more. The interest levels around the X3 product were vast, and across all the products there were interest."
Asides from the marketing and sales push, the channel is a "huge part" of Sage's growth plan in the region, confirmed Fenner, who is currently putting plans in place to increase its current X3 partner base of 10, to around 30 in the next 24 months.
"I'm going to be aggressive around that," he said. "There are certain territories where we don't have a partner presence on X3. We have them on Sage 300 and Sage CRM, but not every Sage 300 partner is an X3 partner — that's a different world, so we have to find the right partner."
He also revealed that part of the strategy is to go to "newer territories", including Oman, Jordan and Kuwait, to find those partners.
Sage's total revenue in AAMEA (Asia, Australia, Middle East and Africa) grew by 10 percent in 2012 to £152.7m, compared to £138.2m in 2011. Organic revenue grew 12 percent, compared to 10 percent growth in 2011.
Furthermore, according to Fenner, EMEA is the biggest growth region for Sage right now. Whilst it does not break down figures for the Middle East, Fenner's extremely positive comments regarding the growth in the region highlights it as a very important area for the company today.
That's not forgetting Africa, which Sage recently put the Middle East in line with due to the similarities between the regions. Sage has recently grown Africa to 200 partners.
The Middle East previously reporting into Asia, but that was not deemed to be making sense due to things like time zones and languages.
"The reason we've combined the Middle East with Africa is because they are so similar that it made complete sense," Fenner said. "We have disparate countries with different languages and cultures in Africa, exactly the same as the Middle East."
Asides from the emerging nature of both the Middle East and Africa, the regions also share exactly the same product portfolio.
Sage has over 200 products, but the Middle East and Africa only focus on the global ones. On top of Sage X3, those products include Sage 50 for small businesses, Sage 300 for the growing business, and a CRM platform wrapped around these three ERP products.
Sage 300 may be more familiar to readers as Accpac, as it was previously known until an extensive product rebranding campaign last year.
According to Fenner, after an initial hesitation from partners, the transition has been a success.
"There was a lot of attention that came from the partners because after 20 years of calling something Accpac, it became Sage 300. I think if Sage hadn't had a global rebranding strategy at the same time, it may have been a challenge.
"What's happened actually, is it's been incredibly smooth. That hesitation from our partners actually fell away so quickly. By having Accpac renamed as a number, like the other products, apart from the X3, you can identify quite quickly and easily where it fits in the market. So it made perfect sense. Ultimately, it certainly hasn't affected anything in a negative way — we're still getting great growth out of the product."
It isn't just the channel where Sage is growing in the Middle East, with internal expansions also taking effect.
August sees the company's regional headquarters in Dubai move to a larger space to facilitate the planned influx of new resources.
"We're moving to another office in DIC (Dubai Internet City), but I've had to treble the size of the office in Dubai," Fenner said. "One reason for that is to fuel the expansion, so the first thing you have to do is put people in a nice office, give them room, and have lots of space for that expansion, because you don't want to keep moving every few years.
"We've also seen that our profile of customer requires more of an interaction with Sage, so as I move up the food chain and you start talking enterprise deals and X3, people want to be seeing us, and as a business we need to create an environment that lets that happen."
But it is the channel which remains the most important ingredient for Sage going forward. "You've got to build your sandwich correctly," Fenner concluded. "We've got to put the first piece of bread in, as I say, and that's got to be the partner channel. In the middle is the product, and then the last bit is the support, which comes back to channel again."