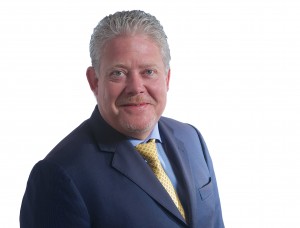 In 2012 mobility, virtualisation and cloud computing were three big trends that affected change in the way organisations across the Middle East approached IT. In 2013 Symantec predicts that these trends will continue to drive change and foresees that organisations will continue to grapple with a growing amount of information and an increasingly toxic and targeted threat landscape. Businesses of all sizes are at risk, and attacks against small- and medium-sized businesses (SMBs) won't let up any time soon.
SMBs in particular are likely to fall victim to not only other cyber conflict but also of their own lack of preparation. These trends are giving businesses an opportunity to rethink their IT approach to make their organisations more efficient, more scalable and more cost effective.
Security predictions for 2013:
Increase in cyber conflicts
Conflicts between nations, organisations and individuals will play an integral role in the cyber world. Nations or organised groups of individuals will continue to use cyber tactics in an attempt to damage or destroy the secure information or funds of its targets. In 2013, we will see the cyber equivalent of saber rattling, where nation states, organisations, and even groups of individuals use cyber attacks to show their strength and "send a message."
Ransomware is the new scareware
Fake antivirus has begun to fade as a criminal enterprise, and a new and harsher model has emerged: ransomware – which infects a computer system and restricts access until a ransom is paid to the creator of the malware. Ransomware goes beyond attempting to fool its victims; it attempts to intimidate and bully them. In 2013, attackers will use more professional ransom screens, up the emotional stakes to motivate their victims, and use methods that make it harder to recover data once compromised.
Monetisation of social networks introduces new dangers
As consumers, we place a high level of trust in social media—from the sharing of personal details, to spending money on game credits, to gifting items to friends. As these networks find new ways to monetise their platforms by allowing members to buy and send real gifts, the growing social spending trend also provides cyber criminals with new ways to lay the groundwork for attack. Symantec anticipates an increase in malware attacks that steal payment credentials in social networks and trick users into providing payment details, and other personal and potentially valuable information, to fake social networks.
Attackers will shift to mobile and cloud
As unmanaged mobile devices continue to enter and exit corporate networks and pick up data that later tends to become stored in other clouds, there is increased risk of breaches and targeted attacks on mobile device data. Some mobile malware duplicates old threats, like stealing information from devices, but it also has created new twists on old malware. Today mobile malware sends premium text messages to accounts that bad guys can profit from. In 2013 you can be sure that mobile technology will continue to advance and thereby create new opportunities for cyber criminals.
Storage predictions for 2013:
Flash storage replaces traditional hard disk storage
There will be a significant increase in solid state drives/flash storage adoption in 2013 due to the fact that it consumes significantly less power and reads up to 100x faster than traditional hard drives.  Flash storage is a data repository that uses flash memory and will be trialed at nearly every Fortune 1000 enterprise within the year. Flash storage, with its rapid accessibility and reliability will begin to replace tier-one-storage in many data centres. These data centres will also look for new ways to maximise storage utilisation on solid state storage to reduce costs of implementing flash storage, which will continue to decline.
Cloud outages get worse before getting better
There will be a significant increase in cloud outages in 2013, resulting in millions of dollars lost, yet companies will continue to pour resources into cloud offerings. The need to manage and protect data put in the cloud will lead to more adoption of backup and disaster recovery solutions. Cloud service providers will begin to innovate more secure and efficient recovery of data and applications to provide customers with safe clouds. We will see cloud adoption continuing at an unprecedented rate, however, companies of all sizes will need to adopt better cloud management tools to protect their data because cloud outage problems will get worse before they get better.
The 100% virtualised organisation becomes the new norm
Organisations of all sizes will evaluate and adopt multiple hypervisors into their virtualisation and computing environments, as the market share of hypervisor vendors will begin to balance out between the largest vendors. This hypervisor diversity will cause specific hypervisor point tools to be ripped out and replaced by platforms with more capabilities that support multiple hypervisors, physical, virtual, snapshot and cloud-based infrastructures for backup, recovery and management. This will lead to organisations becoming 100 percent virtualised and using multiple hypervisors in both testing and production environments. As a result, businesses will see a positive effect to their disaster preparedness. Virtualisation and cloud computing work hand-in-hand with a comprehensive backup and recovery plan to improve disaster preparedness, with the ability to have off-site storage and physical machines quickly available in a virtual environment if a disaster were to occur.
Backup windows will get shorter
Backup vendors will reduce the backup window by providing backup appliances that have deduplication built in and that will only store duplicated information once. As deduplication becomes a mainstream feature, integrated backup appliances will see large adoption and combine many features including deduplication, backup software, replication, snapshots, security and cloud integration in a single appliance. Because they are in a single appliance, this will speed up the backup window.
Justin Doo, Cloud and Security Practices Director, Middle East and North Africa, Symantec