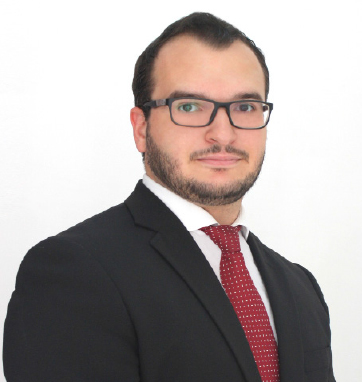 In recent years, enterprise mobility (EM) has evolved from being a simple mobile device management tool into a stack of capabilities that now include identity, application, risk, content, and collaboration services. As part of this evolution, it is branching out to a variety of endpoint interfaces to include cross-mobile platforms and connected things, and its main focus is on provisioning, managing, and securing communication, contents, and data that is shared between people and people, people and 'things', and 'things' and 'things' over mobile 2G/3G/4G, near-field communication (NFC), wired, WiFi, ZigBee, and Bluetooth connections.
EM has converged the business and IT vision, helping to build an enablement layer for the enterprise and government sectors to achieve improvements in operational excellence, customer engagement, and service efficiency. As such, local and federal government entities can now reach more of their employees and citizens with far richer mobile applications and experiences. In turn, citizens and residents can access government services and reach officials more directly in a bid to address their needs. Here in the UAE, for example, Dubai Government is transforming more than 1,000 government services through the innovative use of ICT, including applications for the Dubai Electricity and Water Authority (DEWA), the Road and Transport Authority (RTA), and Dubai Police.
The mobile interface with government services improves the government-citizen relationship, enhances productivity, bolsters public safety, and promotes community services. At the same time, the UAE's well-established 4G/LTE broadband infrastructure and extensive public Wi-Fi connectivity is also facilitating and accelerating the  usage of smart apps, social media, and enterprise apps, enabling consumers and business professionals to seamlessly connect to corporate data or public services.
Public services apps such as those implemented in Dubai help establish an engagement interface between the government and its citizens and residents. The DEWA application, for example, has greatly improved the level of interaction between consumers and the utility service provider, with customers now able to view and pay monthly bills, submit complaints, apply for clearance certificates, and access advice on optimising their electricity and water consumption. The app also provides a number of business services, with users able to view a list of open tenders and see the results of those that have already been awarded.
The RTA app, meanwhile, provides a comprehensive portfolio of mobile services to the public, including taxi booking, NOL card top-up, mParking, and a confidential channel for reporting traffic violations. These services all help to enhance the efficiency and quality of the RTA's engagement with the public. Not to be outdone, Dubai Police are also using mobility channels to enrich their interactions with the public. Interfaces such as the force's mobile website, mobile applications for iOS and Android, and smart watches are enabling interaction with various services. These mobile technologies are enhancing public safety and providing police response teams with access to real-time data that enables them to make quick and informed decisions.
The convergence of EM and the IoT is occurring at an accelerating pace, and all players in the ecosystem – from device makers to applications developers to telecom operators – are collaborating to ensure such evolution continues. This trend is sure to tap into the future wave of industry innovation around cognitive machine learning and robotics. Indeed, we may see this sooner than you think, as Dubai Police have already proposed a robot that is capable of performing routine inspections, providing customer services, and managing various tasks from remote locations.
It is clear that mobility is driving a technological revolution across the industry. The application of mobility and sensors in the provision of public services is enabling a richer citizen-engagement model of government, while the ability to embed 'intelligence' into 'things' is opening up a new era of automated actions and the provision of instantaneous feedback.