Rakesh Lakhani, Head of Mobile Broadband, Ericsson Middle East & Africa, talks about 5G and other trends in the telecom market.
Isn't it too early to talk about 5G, given the fact that there are no use cases and an ecosystem?
5G is a journey, not a destination and we are still in the initial phase. The preliminary spaces are out in 3GPP Release 13 and by the 2018 Winter Olympics Release 15 should also be finalized and you can expect to see commercial release in 2020. 5G is going to be an evolution of existing networks and though many apps today can be supported by 4G or 4.5G, there are a few applications such as remote surgery and driver-less cars that require low latency. 5G basically cates to applications with a diverse range of characteristics and too much is expected of one network. For example, in a medical scenario where human lives are involved, what matters is latency, not the cost of the device or battery life. But in a massive M2M type of communications, latency doesn't matter, but cost is a primary driver.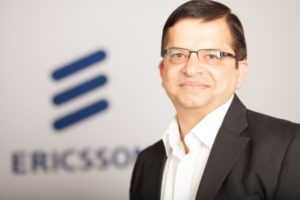 How does Ericsson define 5G? There is one camp that says 5G is a combination of 2G, 3G and 4G.
As I said earlier, 5G is an evolution; it is taking all these networks together. We have recently introduced a solution called Ericsson Lean Carrier, wherein we have introduced the concept of 5G to 4G networks. It addresses inter-cell signalling interference, introducing the ultra-lean design concept to 4G networks to improve data speeds while we are gradually moving towards 5G.
It took us ten years for the industry to move from 3G to 4G, and that transition has not been seamless. Will it the same case with 5G?
5G is backward compatible, and I believe everything will co-exist for a long time while we are evolving towards 5G. Before  5G commercial network deployments, you will see bits and pieces of the new generation mobile technology. A case in point is our Elastic RAN solution, which will be available by the end of this year. What It does is to allow every LTE baseband unit to coordinate with any adjacent one, whether in a centralised, distributed or hybrid network architecture. This smoothens the operator's migration to cloud RAN.
During Mobile World Congress in Barcelona earlier this year, we have demonstrated 5G radio prototypes with multi-user MIMO technology that can address many users with the same spectrum. We are taking small steps now and I expect it would be a smooth transition rom 4G to 5G.
What will be the impact of 5G on existing networks? Will operators have to revamp their backend systems to support 5G?
5G is not a radio access technology; it's a combination of all other things including cloud, network management systems and NFV. By the virtual of being backward compatible, operators wouldn't need to rip and replace their existing infrastructure to adopt 5G. Many people said 3G is going to be dead when 4G became a reality but the truth is, both regionally and globally, all these technologies will continue to co-exist.
Wouldn't operators need to monetise their existing investments in 4G networks before they start thinking of 5G?
5G is expected to go mainstream in 2020, and there is a lot of discussion about use cases and the existing business models may not work with 5G. It is true operators will have to monetise their investments and we have recently done a survey about the keys to mobile broadband success. We have been analysing telco networks and one of the findings of the study was that regionally and globally, around 50 percent of 4G terminals don't see 4G at all; they use data sessions but do it on 3G and 2G. Likewise, 25 percent of 3G terminals never saw 3G either, because they access data on 2G. Now, if you can address this, you can monetise your network tomorrow.