David Shi, President of Huawei Enterprise Business Group, Middle East, on why networks need to adapt to the disruptions caused by COVID-19.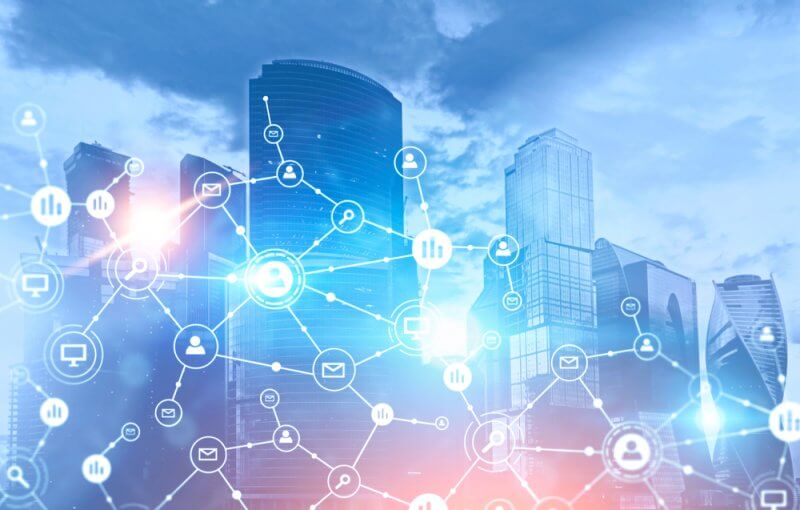 The impact of the COVID-19 pandemic has been felt across every sector of society, from government entities through to private enterprises. The International Monetary Fund predicts that the global economy may shrink by 3 per cent this year. Despite all this, our societies have proven to be resilient, and many communities are now starting to cautiously open back up. Decision-makers within the Middle East are thus reconsidering how to adapt to this new normal.
The role of ICT in the 'Great Rethink'
One thing that has become absolutely clear is that information and communications technology (ICT) will play a pivotal role in this 'Great Rethink' of our national economies and societies in the Middle East. Industry digitisation has in fact entered a new phase of explosive development — a sign of the market's strong resilience and its great potential for growth. Digitisation can drive innovation in both government management models and business models of vertical industries, as well as boost production and service efficiency.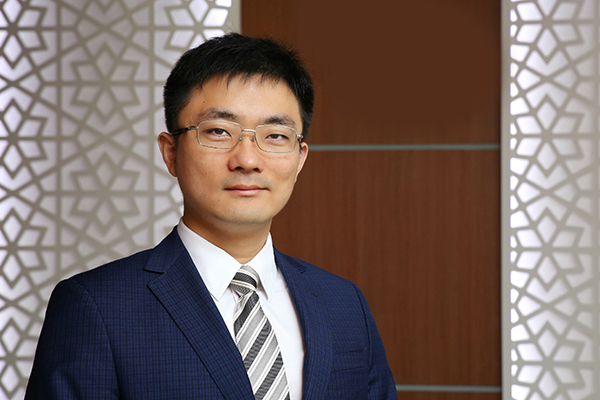 It is therefore an unpredictable yet exciting time for me to be taking up the reins of Huawei's Enterprise Business Group in the Middle East. Never before have there been these conditions that force us all to reassess our operations and partnerships in an entirely new light. From what I have seen to date, I am increasingly confident that—even in these times of disruption—it is possible to uncover new value for our partners and customers, supporting a pathway to long-term success through collaboration.
This collaboration will ultimately support the national digital transformation agendas of governments throughout the Middle East. More than ever, ICT infrastructure is recognised as paramount not only to economic diversification and security, but increased sustainability in terms of energy production, utilities management, industrial productivity, and much more. The short- and long-term goals of these national transformation visions can all be aided by ICT infrastructure.
Leveraging four strategic priorities
As such, Huawei recognises the immediate and important role that our company has to play at this time. Within our Enterprise Business Group, we believe that this comes down to four strategic priorities for the Middle East today: developing advanced connectivity, strengthening computing power, converging digital platforms, and safeguarding the region's wider ICT ecosystem.
Connectivity is the cornerstone of this digital era. A new type of advanced connectivity is essential for enterprises in the Middle East today. As many people have now relocated where they work and learn as a result of COVID-19, networks are having to swiftly adapt to new spikes in bandwidth, more connected devices, and more critical applications running on these networks. With this in mind, our priority now must be to develop more intelligent connections that can deliver a superior user experience. Ultra-fast Wi-Fi 6 technology is a great example of this, supporting four times higher network bandwidth and user concurrency compared to its predecessor. But these networks also must be able to perceive changes and needs of users, thereby seamlessly and securely connecting organisations and their people at all times.
Like connectivity, computing capabilities are advancing by leaps and bounds, and will soon pave the way to a digital Middle East in which all things are connected. We anticipate that in five years from now, artificial intelligence (AI) applications will account for more than 80 per cent of all computing power used around the world. Higher computing power in industries such as education, healthcare, manufacturing, and energy will lead to the improved welfare of nations across the Middle East. To capture this momentum, we must continue to push the boundaries of computing architecture and invest in full-stack computing solutions for all scenarios across the cloud, network, edge, and devices. It is why companies like ours are investing $200 million in the computing ecosystem in 2020 alone, and helping to support two million developers worldwide.
The third strategic priority we see in the region today is converging digital platforms. Nearly all vertical industries are now adopting digital transformation plans. However, enterprises and governments alike are often bombarded with too many independent, disparate tools and services. If you're a public authority striving to build a more intelligent city system, for example, you need a platform that optimises the integration of various ICT technologies to streamline service processes and share data. In particular, by integrating key ICT resources—like IoT, big data, AI, video cloud, geographic information systems, and intelligent command platforms—onto a unified platform, enterprises in the region will be able to more easily and efficiently achieve their digital transformation goals.
All of the above will contribute to supporting the digital transformation of industries in the Middle East despite the challenges of COVID-19. Yet the final crucial step comes back to partnerships within the ICT ecosystem. No single entity can bring all of the aforementioned solutions to market by acting alone. It is often the ICT channel community, for instance, that delivers an end solution to governments and enterprises. Open collaboration is essential to understand how these partners and other local suppliers are being impacted as a result of COVID-19. This sharing enables us all to develop new service capabilities, to drive advancements through joint innovation centres, and to ultimately nurture a robust local talent ecosystem within the Middle East.
No time to waste
The power and potential of a digital world are evident. There will be challenges along the way, no doubt, but we must find ways to create new value even in uncertain times. Without developing intelligent connectivity, strengthening computing power, converging digital platforms, and safeguarding the region's wider ICT ecosystem, a digital world will take considerably longer to achieve in the Middle East. And right now there's no time to waste.