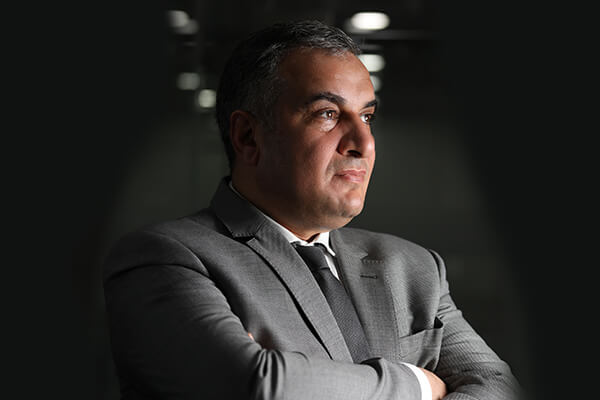 The sudden outbreak of COVID-19 earlier this year has put life as we know it to a sudden halt. This has impacted many organisations across multiple industries, pushing them to adapt to the new norm and find new ways to operate.
Among the industries that were hugely impacted by the pandemic was the education sector. Precautionary measures such as social distancing have pushed schools, universities and other educational institutions to quickly adapt and implement distance education to prevent any disruptions in learning.
The shift to online education has affected everyone, from education authorities to schools, teachers, students and parents. In the new normal, live streaming has replaced the classroom as the main arena for learning. While the shift from offline education to online learning has given rise to several challenges, many technology leaders have played a significant role in making the transition as smooth as possible for everyone.
Among these technology players is ATC, a UAE-based systems integrator focused on IOET, cloud, AI, mobility, SDN and SDDC.
ATC prides itself of being an industry player that grabs the opportunities brought by digital transformation by being an active player in the market and enabling regional firms to embrace the power of technology.
ATC is not a "me too" player, but rather it is a nimble boutique inspired by the massive advancement to bring a new business model specifically tailored to its clients.
In line with this, ATC has been selected as a strategic ICT technology partner and cloud solution provider by Ankabut. As part of the agreement, ATC has enabled Ankabut with the best education cloud in the Middle East powered by Huawei technology.
Feras Al Jabi, SVP, ATC, said, "ATC's core focus has been the education sector as we believe that a knowledge-driven economy can be more sustainable in future developments. Our collaboration with ANKABUT is more strategic than transactional, we understood their objective and tailored the solution, which holistically and seamlessly integrated with their current and future business needs. ATC along with its partner Huawei have been enabling the digital education era by providing the advanced IT infrastructure for public schools in UAE and private cloud solution."
ATC's implementation solution includes full cloud stack solutions such as Huawei Cloud Stack, a full-stack hybrid cloud solution with Huawei CloudFabric, a software-defined network solution that provides seamless intra-data centre and inter-data centre cloud connectivity for physical, virtual, or container-based workload and applications, and OceanStor Dorado V6 Flash Native All-Flash Storage.
ATC helps education institutes leverage Huawei technologies to offer innovative solutions such as Smart Classrooms. Huawei's cloud platform empowers education firms with an End to End (E2E) solution for teachers and students, which make real-time audio and video interactive teaching possible. This improves student participation and allows teachers to understand how students are performing. The solution offers live, online classroom broadcasts, full-angle classroom recording and on-demand lesson playback. It uses features such as Live Virtual Classroom (LVC). This connects teachers with students online, creating an immersive classroom experience, which allows students and teachers to interact in real-time with HD video and audio.
In the past, you have to deploy a pile of devices (such as the projector, whiteboard, video terminal, loudspeaker, and microphone) in a meeting room to make it video-enabled. Now, only one CloudLink Board is required to meet the requirements of all scenarios. It is easy to deploy and remove headache from countless cables and incompatible ports. This solution comes with 65-inch 4K, touchscreen, intelligent, presenting video images, 5K Ultra-HD. The built-in whiteboard supports local and remote collaboration. The Drag, Zoom, Erase by Gesture, and Co-author operations are allowed. Besides, content such as video, whiteboard, and other content opened through browsers can be displayed on one screen but in different panes.
Huawei's online education solutions allow educational firms to quickly and securely set up classrooms on-demand. It leverages advanced audio and video encoding technology to ensure smooth live streaming in various network scenarios and to significantly reduce bandwidth pressure and costs, ensuring that educators can provide stable online teaching. ATC has enabled Ministry of education, UAE to transform the classroom to full digital learning experience for students across all the public schools in UAE with more than 20,000 Huawei access points installed across 600+ public schools in UAE.
Students and teachers around the world have been rapidly adjusting to a new learning routine as schooling shifted online, as a means to curb the spread of the global COVID-19 pandemic. ATC is continuously able to offer cloud services in support of the UAE's universities and schools, addressing the need to develop new clouds for educational institutions in the country.
ATC has enabled Ministry of education, UAE to transform the classroom to full digital learning experience for students across all the public schools in UAE. With more than 20,000 Huawei access points installed across 600+ public schools in UAE.