CNME Editor Mark Forker spoke to Sakker Hussain, Director – Sales and Marketing, Middle East & Africa at D-Link, to find out how its innovative end-to-end suite of solutions is empowering remote working and keeping businesses 'connected' during COVID-19.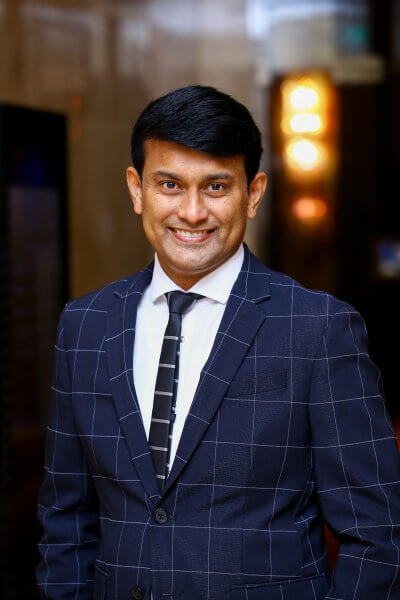 Nuclias Cloud is a complete end-to-end cloud-managed networking solution for SMBs and large enterprises. Can you outline to us the unique capabilities of the solution that ultimately differentiates it from other similar cloud-managed solutions that are on the market?
Nuclias Connect and Nuclias Cloud Remote Network Management Solutions are part of our transformative remote work solutions portfolio and are genuine market differentiators.
The complete end-to-end innovative suite of solutions is crafted to assist and empower remote learning and working. It is unique because never before have IT administrators set up, automated, monitored and scaled wireless networks remotely so easily and seamlessly.
Nuclias Cloud portfolio allows SMBs and large enterprises across retail, education and hospitality, as well as MSPs, to deploy professional-grade networks from anywhere and anytime, eliminating physical space constraints. Convenience, cost-effectiveness and ease of use make the solutions ideal for onboarding, studying, troubleshooting as well as monitoring and reporting network activity quickly and easily.
Nuclias Managed Wireless Networking Solutions offer the capability, hosting flexibility, and value that customers need to carry out their digital transformation efforts with minimal interruptions. The solutions offer centralised remote network management via an intuitive interface, and multi-tenant architecture that makes outsourcing simple for end-users.
The ability to always be 'connected' is critical for businesses in an era driven by experiences. How does Nuclias Cloud help enterprises negate the issue of running their operations on unmanaged Wi-Fi connections? How does it provide seamless and reliable connectivity?
The success of digital workspaces, remote business models and e-learning relies on seamless network connections. A network downtime can result in a huge loss for a company.
A study done by Gartner a few years ago, revealed that the average cost of network downtime is around $5,600 per minute, which amounts to a whopping $300,000 per hour. While there could be a number of reasons for experiencing a downtime, Nuclias Cloud promises poor connections will not be one of them.
Additionally, with ransomware attacks and other security threats increasing around wireless devices, online transactions and cloud applications, businesses can no longer run the risk of 'winging it' with unmanaged Wi-Fi anymore.
Nuclias Cloud is designed to help customers make the transition from unmanaged consumer-grade equipment to a managed profession-grade one as effortless as possible.
With Nuclias Cloud, customers can focus on their core businesses and eliminate the learning curve and enjoy guaranteed reliability for their secure connections.
Nuclias Cloud also removes the technical barriers for customers through DIY installation and operation, remote management of entire network and robust automation with minimum downtime.
Nuclias Cloud has been specifically designed for SMBs, large enterprises, hospitality, education and retail sectors. Can you tell us how these different industry verticals have utilised and leveraged the capabilities of the solution to help them maintain 'business continuity' during COVID-19?
Nuclias Cloud was introduced to the region during the peak of COVID-19 lockdowns. Businesses were able to deploy solutions from Nuclias Cloud portfolio effortlessly to connect to company networks as the installation process demanded a minimal need for in-house IT skills.
As the name suggests, customers can manage their networks from the cloud with this solution, which brings several benefits around control and convenience to the forefront.
Regional companies and chains in the hospitality, educational, retail, SME as well as large enterprise sectors have capitalised on the opportunities Nuclias Cloud offers to maintain business continuity and accelerate digital transformation agendas, especially during the current market conditions.
This includes ease of use, analytics and deep insights, customisation, secure Wi-Fi access, connectivity enhancing features, web content filtering and application controls for added security among others.
The COVID-19 pandemic has forced many employees to work remotely. However, cyberattacks are on the increase and companies are finding it a major challenge to keep their assets protected. How does Nuclias Cloud help businesses become more secure?
Nuclias Cloud offers customers the opportunity to create secure and easy access to Wi-Fi environments with versatile deployment options.
The solutions are created for businesses where security and privacy are prioritised above everything else. With D-Link's Nuclias Cloud, customers are assured that the user data never leaves their possession and they can add additional security measures easily as they scale their operations.
Can you outline to us what your primary roles and responsibilities are as Director – Sales & Marketing, D-Link Middle East & Africa – and how have D-Link been affected by COVID-19?
My responsibilities include assisting D-Link expand its sales and partner base through dedicated partner programmes and in-depth sales and marketing support. I encourage partners to focus on innovation and get out of their comfort zones to stay ahead in the market.
The pandemic has reinforced our digital journey. D-Link Middle East implemented work from home policies much before the official lockdown in the UAE. D-Link made sure employees had access to the corporate networks in a secure manner. We offered support to our extensive customer and partner base through virtual meetings.
As a well-established leader in the networking and cloud space, we were able to make the transition to remote working securely, efficiently and successfully.