GISEC, the region's largest cybersecurity exhibition taking place from 26th-28th October 2020 at Dubai World Trade Centre, is expanding its GISEC.virtual webinar series to host its first ever virtual conference track, keeping the cybersecurity industry connected and engaged.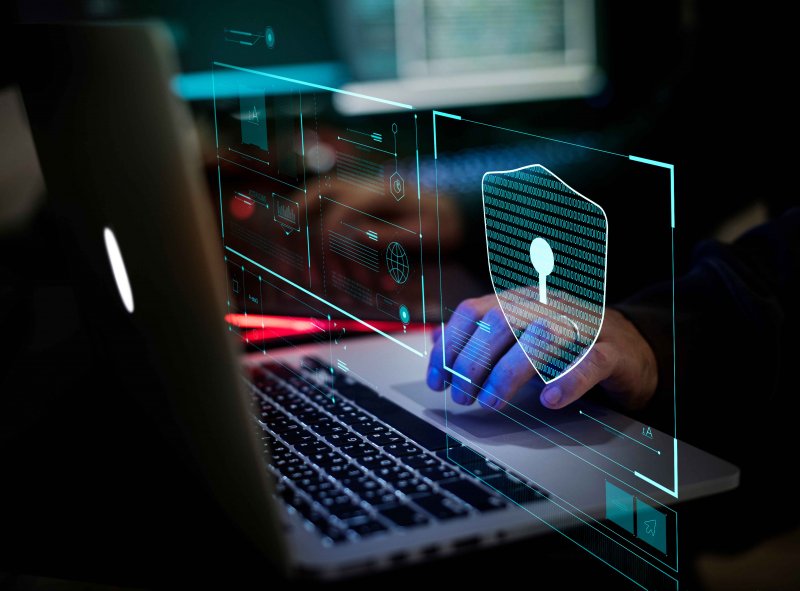 The first GISEC.virtual conference will take place on Wednesday 22nd July at 1pm UAE time (11am Central European Time, 2.30pm India), and will discuss the rise of threats in banking and financial services through two expert panel discussions as well as offering expert insight on why quantum cryptography could solve future cybersecurity issues.
The cyber-threats that financial services companies are exposed to are now more severe than ever, with an unprecedented 238% spike reported in cyberattacks against banks and financial institutions from February to April 2020.
It's not difficult to see why – the COVID-19 pandemic has unleashed chaos in the cyber world, with Google blocking over 18 million COVID-related malware and phishing emails every day[2], insecure VPN gateways opening up the potential for ransomware attacks, while thousands of fake COVID-19-related domains have been created.
Against this testing backdrop, GISEC.virtual's debut conference track will hear from world-renowned cybersecurity expert, ethical hacker, author and former U.S. Marine Bryan Seely, who shot to fame in 2014 when he became the only person to ever wiretap the United States Secret Service and FBI. Seely will discuss strategies for coping with the "300%" rise in cyber-attacks.
With the banking and financial services sectors proving especially vulnerable to cybercrime since the start of the COVID-19 pandemic, GISEC.virtual will hear a panel of CISOs share their experiences of best practices that can be applied to tighten enterprise security posture. Viewers will hear expert analysis from Nathan Swain, veteran cyber resilience specialist and ethical hacker; Viktor Polic, CISO, International Labour Organisation; Amna Almadhoob, Senior Information Security Analyst at Bank ABC; and Mohammed Isa Hammad, Head, Information Security, Bahrain Islamic Bank. The discussion will be moderated by European Investment Bank CISO Jelena Matone, with an overview provided by John Salomon, Director, Middle East and Africa, FS-ISAC.
With a culture of 'computational secrecy' often leading to cyber attacks, quantum cryptography can now offer "two unique capabilities" to provide protection from man-in-the-middle attacks. Sunil Gupta, Co-Founder and CEO, QuNu Labs, will explore how to leverage quantum cryptography capabilities to solve today's biggest cyber security problems.
Jens Christian Høy Monrad, Head of Mandiant Threat intelligence, EMEA, FireEye, will share his insight on the latest developments in cybercrime, including must-hear predictions on the biggest threats to affect enterprises and governments in H2 2020.
GISEC.virtual will host a panel discussion on 'a day in the life of a CISO', which will see a selection of experts share their experiences on what causes them to lose sleep, how COVID-19 is testing the CISO role and how remote working has shifted the goalposts in their day-to-day duties. The discussion will feature Jelena Matone, CISO, European Investment Bank; Majed Alshodari, CISO, Allied Cooperative Insurance Group and Dr Erdal Ozkaya, Regional CISO, Standard Chartered Bank, UAE. The discussion will be moderated by John Salomon, Director, Middle East and Africa, FS-ISAC.
To tune into the live discussion on Wednesday 22nd July at 1pm (UAE time) and to submit a question to the panelists, register at: https://zoom.us/webinar/register/7015947240305/WN_7iOrT1OfQF-mJVxn1Mb4VQ?utm_campaign=150720%20-%20GISEC%202020%20-%2022%20JULY%20WEBINAR%20-%202&utm_medium=email&utm_source=Eloqua
The GISEC.virtual series – which complements the region's largest cybersecurity exhibition on 26th-28th October 2020 at Dubai World Trade Centre – features digital keynotes, think tanks, webinars and more, providing unparalleled insight on how to combat the immense wave of cyber-threats that now plague enterprises and consumers alike.