Steve Lockie, Group Managing Director, Westcon-Comstor, gives a lowdown on how the value-added distributor is enabling channel partners to adapt to the market shifts brought by the COVID-19 pandemic.
How has COVID-19 impacted your business with existing customers?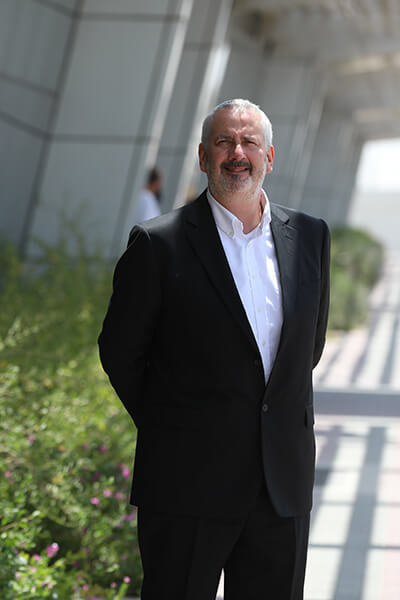 COVID-19 has resulted in widespread concern and economic hardship for consumers, businesses and communities across the globe. The consumer demand patterns are shifting as companies are being required to continuously adapt to new and uncertain market conditions. The small business segment seems to be the most impacted due to the pandemic but based on historical data it is also generally the segment to bounce back at the fastest rate once market disruptions have settled. The situation around COVID-19 has also created new market opportunities specially in the IT industry. The need for remote working has led to a surge in requirements especially for Unified Communications and Security Solutions. The customers are more aware than ever to have proper solutions in place to maintain business resiliency.
How did Westcon-Comstor transform its strategies to adapt to the impacts of COVID-19?
Being one of the only few distributors in the region to have maintained a full functional supply chain through the entire period of lockdown, we were able to assist our vendors and partners in ensuring supply of infrastructure for critical projects including public sector specially healthcare. Our Global Deployment Solutions (GDS) team has been working with some regional and global telco's and extending its expertise on some huge multi-site projects across the region. We have been making continuous investments into our GDS team to enhance their capabilities. Also, a big priority for us is also to maintain healthy cash flow in the business by keeping quality credit checks in place.
Our focus on Digital Distribution and the investments we have made into our digital capabilities over the past years have helped us conduct business with our partners with almost no disruption. As most of our partners have been working remotely, we have been creating more awareness for them to take leverage of our digital platforms such as PartnerView which allows them to access and manage all quotes, renewals, order tracking and history, and RMA submission with the click of a button.
We have also decided to cut back on any non-essential marketing spend and focus only on essential areas of marketing such a lead generation for our partners.
As a socially responsible organisation, we understand and acknowledge our role and responsibility towards the bigger community. We have been driving our CSR initiatives to help the venerable individuals impacted by the pandemic.
How is Westcon-Comstor working with the channel partners to help them get through this crisis?
We have been assisting our partners in identifying verticals and market sectors that have growth opportunity specially due to the surge in the requirements for remote working solutions. By working closely with our vendors, we have we have created bundles and special pricing offers on the solutions which are in high demand.
We understand that there is a need for our partners to generate new demand as some of their existing customers are highly impacted. Many of these partners are themselves challenged due to lack of funds & resources to drive these marketing initiatives. Hence, we have been assisting our partners by generating new leads for them through our Marketing as a Service (MaaS) offering. From the time the situation around coronavirus started emerging, we started working on these lead generation campaigns with a set of our key resellers. Having seen some very positive feedback on these campaigns, we have now extended the offering to a larger set of partners across multiple vendor technologies.
What are the future initiatives that is Weston-Comstor is planning to take to help partners get back to normal business?
As the countries across the region start to open up their economies for business and as people start accepting the 'new normal', we expect the demand to start picking up with Unified communications & Security being the key areas for growth. As Westcon-Comstor, we have maintained our focus on being a true 'digital first, data-driven' organisation. As a distributor, we're at the crossroads of thousands of business ICT transactions, which gives us immense insight into technology trends, customer needs and buying patterns. We are uniquely positioned to take advantage of this data-rich opportunity to benefit our vendors and partners. We will continue to share this insight with our partners and help them identify verticals/ areas which still have opportunity. We will also continue to assist our partners create new demand through our value-added offerings such as MaaS. Our teams will continue to work with the channel partners and provide them assistance as per their needs.