CNME Editor Mark Forker spoke to NXN CEO Ghazi Atallah, to find out how the digital services provider has empowered businesses to accelerate their digital transformation objectives in light of the ongoing global COVID-19 pandemic, what the future of the workplace looks like – and the importance of digital agility and resilience.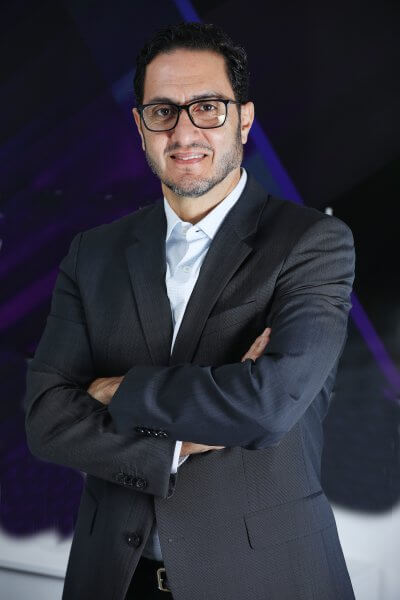 How has NXN been leveraging its knowledge and expertise as an enabler of digital transformation to help their customers cope with the challenges presented by COVID-19?
A lot of our focus has been on remote working, which is part of digital transformation, but it is a smaller element of it in terms of the total transformation of companies. Our emphasis has been within the verticals that we operate in, and the overall business process. Our expertise comes from a planning point of view, and we've been directly asking enterprises the question of what is it that you need to digitise?
The transition to remote working has driven the requirement to digitise the business process in a much faster way – and I think COVID-19 has made many large companies understand the importance of digitisation. When we talk about digitizing, we're talking about digitising the entire business process and workflow.
In addition to this, the integration of digital and physical is becoming much more important, and the whole business process needs to be looked at in terms of digitisation. There is amalgamation of the online digital world and the physical world, and these things have to be smooth, and they have to interact throughout, so that you eventually get to a point where you have a fully digitised business process – and that's what we're fully focused on with our customers.
In terms of remote working, what where the main pain points that customers were coming to you to help them address?
The entire business process was the main pain point, but in terms of remote working the key aspect was the sheer scale and speed of it. It wasn't a case of let's do this over several months in order to move our employees online, and be more collaborative, it was very sudden and very quick.
For example, for us internally we were quite used to remote working as we're a very digitally-native company, so it made it easier for us to make the transition, but I think for some larger organisations it was definitely a little bit more distressing to move their entire workforce online.
You have to identify the right tools and you also need to create an online culture in order to ensure that everyone knows how to effectively collaborate and work together efficiently whilst working remotely. You need the right tools and solutions, and it goes without saying that they need to be secure, but it's not always easy to find the right tools and get the adequate security you need.
The key component for companies was to strike the right balance between culture and collaboration to ultimately ensure that when working online they were able to do their job as effectively as before.
Do you think COVID-19 is going to spark a cultural change here in the UAE in terms of the way organisations view the way we work, where we work and when we work?
I think it has already changed dramatically and that will continue to take place in the post-COVID workplace. Companies didn't have any choice and they had to let their employees work remotely. It has in many ways been a forced cultural shift, but I think it's going to continue and be maintained, and there has been a shift not only within a company, but in terms of how companies interact.
There is also a cultural shift in terms of how we interact with our customers, the idea was always physical, it was a case of let's get together and let's meet face-to-face, but now as I mentioned before the amalgamation of physical and digital again has paved a new path.
In the past everybody had to meet physically for a meeting, or for a collaboration to take place, not just internally, but between company and customer, but there has definitely been a cultural shift, and it's going to remain like this in the future.
NXN have spoken a lot about the importance of building digital agility and resilience. What are the defining characteristics of that?
As an organisation you want to be as agile as you can be in terms of facing certain situations, problems and issues, some internal and some external. Essentially, resiliency means you have to have the fallback capabilities and stay up and running no matter what the circumstances are. You need to look at your digital resiliency from both a technology and a business process standpoint. What happens of this particular business process can't be done? How do I fallback to a resilient scenario?
Agility is somewhat linked – but is also more related to how you quickly adapt and utilise technology to get you to work through, either business challenges as the pandemic was, or business opportunities as they arise now from the change of state in the market.
You need to take to have the technology to be able to do that, and that is exactly what digital is supposed to be.