Fredy Issa, senior manager – Surveillance and Security Solutions – MERAT, Dell Technologies, delves into the need for modern IT infrastructures in ensuring the success of smart and safe cities, and discusses the company's role in accelerating the UAE's digital future.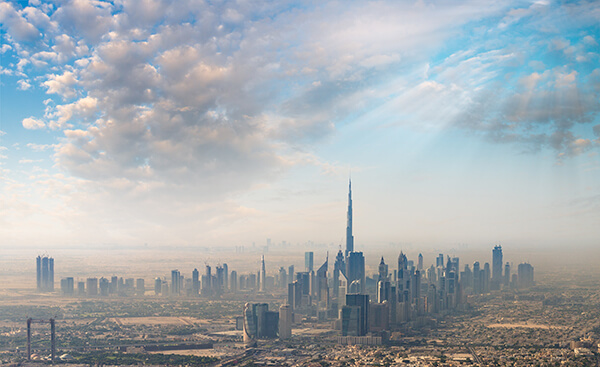 Please give an overview of Dell Technologies' surveillance solutions.
Surveillance technologies are becoming increasingly demanding and complex, particularly given the large spaces that organisations need to secure in today's world and the regulatory compliance that poses additional challenges. Dell Technologies' surveillance solutions have been developed with all of these nuances in mind. We have combined optimised hardware and software for surveillance needs along with management and orchestration capabilities to simplify the deployment of secure and scalable solutions for edge computing and IoT use cases.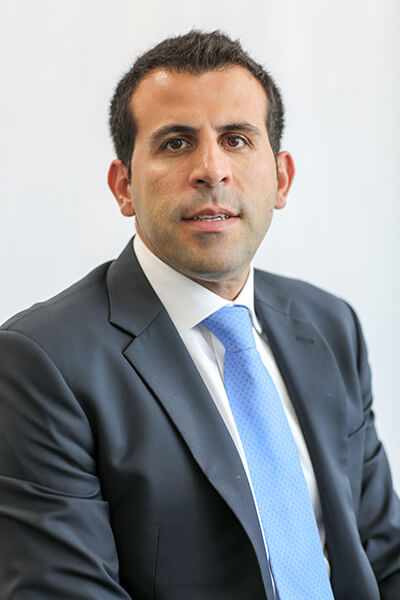 Governments and private organisations across the globe are gearing up to build smarter cities, what are the challenges that they can expect?
With the rise of the smart city comes multiple benefits, some of which we are already seeing as governments across the region embrace technology and digitalisation. However, there are a number of challenges that come with this too. Smart cities are made possible by integrating IoT, cloud computing, and big data analytics. This allows for things like intelligent transport systems, smart lighting and smart utility metering for electricity and water. These technologies and integrations are based on sensor-centered collection and analysis of data and offer innovative and cost-effective solutions to cities. Bearing this in mind, some of the challenges that governments and organisations may face revolve around technology coverage and capacity and digital security. In addition, one of the core of the technologies enabling a smart city is data, which means organisations that wish to harness the power of new emerging trends will need to take steps to effectively collect, process, store, analyse, manage and remediate data to keep up with the rapid pace of innovation.
As organisations and governments continue to adapt to the changing needs of citizens and employees, now more than ever, it is important to ensure that investments are made to modernise infrastructures and prepare for the future. Being dependent on legacy systems will stem organisations from being fully future-proof and will hinder customer and employee retention. Therefore, if organisations are to take advantage of emerging and transformative technology trends, infrastructures need to be set in place to accommodate them.
The UAE is among the most active nations when it comes to smart and safe city initiatives, how does Dell Technologies aim to support the nation in this endeavour?
"We enable the transformation of the country's safety and security by delivering innovations such as the Dell IoT Surveillance Solution and the Dell OEM computer vision solutions."
Dell Technologies provides advanced technologies essential for the digital transformation of the country. We enable the transformation of the country's safety and security by delivering innovations such as the Dell IoT Surveillance Solution and the Dell OEM computer vision solutions. Through these offerings, we aim to help the nation become future proof by supporting it in adapting to the changing demands in IT advancements and increasing the reliability of the systems guarding the country's security. A great example of our work in the UAE is our partnership with DEWA in Dubai. DEWA requires IoT technologies to connect solar energy to houses and buildings; smart applications that use smart meters and grids that contribute to fast-service connection, predictive analytics for fast response, and for proper energy use rationing. Dell Technologies is their foundational partner and has worked with them to facilitate this transition.
[Find out more about Dell Technologies' surveillance solutions with the help of NIT, an Ingram Micro Company! Click here to get more details.]
Mega events around the world are increasingly becoming connected as they utilise more advanced technologies, how has this trend impacted demands for smart surveillance?
With more and more mega events being planned globally, and the sheer volume and scale of data that needs to be analysed as part of surveillance requirements, organisations now need a surveillance solution that can integrate surveillance data as well as business data, while being resilient, scalable and reliable.
Dell Technologies' IoT Solution for Surveillance has strongly integrated compute, storage, networking and virtualisation resources. This improves system performance and lowers total cost of ownership – allowing organisations and venues that cater to these mega events to reach time-to-value faster. It is purpose built to a complex camera-on-cloud infrastructure with support for demanding, mixed data sources including video, audio, barometric pressure and more. Our solution takes the complex surveillance requirements of these mega events into account and allows for automated deployment, centralised management and massive on-demand scalability while also minimising downtime and increasing system reliability.
What can regional customers expect from Dell Technologies this 2020?
Dell Technologies' end-to-end portfolio captures essential services of edge, cloud, IoT, surveillance and unique OEM capabilities. We will continue to maintain focus on smart surveillance and ensure a broad ecosystem of partners and solutions catering to the security requirements in the region through advanced video and sensor services. We're also currently focused on supporting organisations with business continuity; our research indicates that a decade from now, organisations that successfully achieve digital workplace transformations will be at an advantage over businesses struggling with legacy systems, massive amounts of data and workforces unprepared for change. Therefore, we are committed to helping organisations to modernise their IT systems and deploy next-generation technology infrastructure, which will lay the groundwork for their digital-future.