CNME Editor Mark Forker spoke to Abdul Rahman Al Thehaiban, Managing Director, Middle East, Turkey & Africa at Google Cloud, during 'Next 23' in San Francisco, to learn more about their recent partnership agreement with Zain in Kuwait, how its suite of technologies is enabling governments across the Middle East to drive digital transformation – and how their new generative AI products will only serve to accelerate the growth of Google Cloud across the region.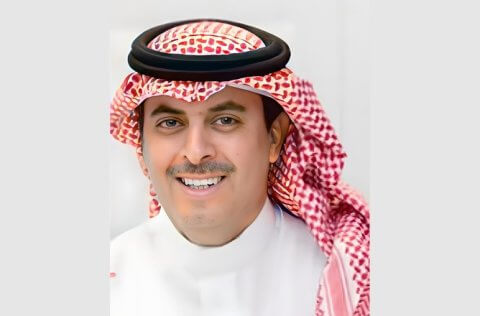 Abdul Rahman Al Thehaiban is one of the most respected and revered thought leaders within the Tech industry in the Middle East, having enjoyed a stellar career to date, one that has spanned almost 30 years.
Al Thehaiban spent a quarter of century at Oracle, where he held a number of senior positions – before opting to join Google Cloud as their Managing Director in April 2021.
Under his tutelage Google Cloud has enjoyed huge growth over the last number of years, and have rubber stamped their position as the market incumbent when it comes to cloud providers.
In a candid conversation, Al Thehaiban pointed out that a combination of Google Cloud's strategic decision to invest significantly in the region, coupled with the raft of economic transformation reforms being pursued by governments across the Middle East created the perfect storm.
"Over the last number of years, we have strategically invested quite heavily across the MEA region, most notably being the opening of our cloud region in Qatar back in May. We have also announced plans to establish a cloud region in Saudi Arabia and South Africa- and obviously we have big plans for Kuwait too. I think these investments perfectly illustrate our commitment to the region. However, there are so many more countries across the Middle East that are adopting really progressive and ambitious economic reforms, and at the core of all these visionary programs is digital transformation, and cloud is the underlying pillar in that transformation journey – and Google Cloud have established themselves as the partner of choice to drive this transformation," said Al Thehaiban.
Google Cloud works with some of the region's blue-chip companies, and they recently entered into a new agreement with telco operator Zain in Kuwait.
Their hybrid-cloud Anthos platform has garnered plenty of fanfare from industry experts, but as Thehaiban pointed out, Zain are also keen to capitalise on the company's AI solutions.
"Our collaboration with Zain is a really important one, as they are the flagship telecommunications provider in Kuwait. In relation to the collaboration, they have agreed to use our hybrid and multi-cloud Anthos platform to help them on their digital transformation journey. However, they also wanted to adopt other technologies provided by Google Cloud, such as our CCAI (Google Contact Centre Artificial Intelligence) which we successfully adopted previously with Zain KSA. We are very excited about this new partnership, and we can clearly see how they want to utilise our portfolio of solutions and capabilities to completely transform their day-to-day operations," said Al Thehaiban.
Many industry commentators believe another 'ace' that Google Cloud have in their pack is the trust and security element they provide for their customers. The issue of data sovereignty is a thorny issue across the Middle East, but again the company is addressing these concerns by establishing cloud regions  all over the GCC.
"Prior to the announcement of our cloud region in Qatar, there was a huge demand within the country to address concerns many enterprise and government organisations had around the topic of data sovereignty. Since opening the cloud region, we have seen huge traction across Qatar, with a real appetite for our Anthos platform. However, the topic of data sovereignty is not just a concern in Qatar, it's reflected across the region and that is why we have plans in place to open other cloud regions in Kuwait and Saudi Arabia. Companies trust the Google name, we're an ethical company – and our track record when it comes to security speaks for itself," said Al Thehaiban.
The  need for talent and skills is quite important not only in the Middle East region but on a global scale.  Hence, Google Cloud is taking the lead in the region with the establishment of centres of excellence in Qatar and Saudi Arabia.
"It's evident that we need to address the skills shortage across the region. We believe that the establishment of two centres of excellence in Saudi Arabia and Qatar, are the first steps needed to address the growing issue. In Africa, we have already commenced training programs around Google Cloud  to accelerate the enablement of the skills required to manage the platform properly, and that will really help us achieve our overall vision and goal, which is to help our customers digitally transform their organizations. We want to elevate the skillset because it is our responsibility to equip our customers with access to the right tools and solutions needed to facilitate their transformation," said Al Thehaiban.
Another key component in the strategy of Google Cloud across the region was the fostering of a strong partner ecosystem.
"A strong and thriving partner ecosystem is a key focus for us, and in order for us to elevate the skills across the region then we need to empower our local partners and System Integrators. We have onboarded a large number of Global System Integrators, who have been promoting and implementing our Google Cloud Platform across the United States, Europe and APAC, and we are now harnessing that knowledge in a bid to bring it into the Middle East region to support the local system integrators here," said Al Thehaiban.
The tech industry is one of the most energy intensive industries in the world, again, Google Cloud has  shown tremendous leadership when it comes to sustainability, by helping businesses work more sustainably.
"Sustainability is so important to Google Cloud, and that's why we have fully pledged our commitment to become carbon free by 2030. We know that one of the key priorities for CEOs right across the board is sustainability – and sustainability has always been in the DNA of Google, and that is another attractive element for businesses when they are selecting their cloud provider. COP28 is in Dubai later this year, and we will be participating at the summit, where we will showcase the role we are playing in building a more sustainable world for everyone," said Al Thehaiban.
When pressed on what the future holds for Google Cloud in the Middle East, Al Thehaiban is excited at the company's prospects.
He pointed to a study in the UAE that points to the tsunami of adoption when it comes to AI, and with the announcements just made by the company at 'Next 23' – Google Cloud is well-positioned to amplify their market presence over the next few years.
"The future for Google cloud is exciting, there's no doubt about that. We're seeing more and more traction around AI. There was a study conducted recently in the UAE indicating that 83% of UAE businesses are ready to use Generative AI to boost performance. With that traction and demand that is evident across the region, and with the announcements we have made around generative AI here at Next 23, will further solidify our standing amongst our customers and partners and will help us accelerate growth. Our generative AI products are empowering our customers to innovate and develop their own applications and services, and that's really, really powerful," concluded Thehaiban.