CNME Editor Mark Forker spoke to Dimitris Kourlas, Channel & Ecosystem Director HPE, and Walid El Saikali, General Manager & VP at ITQAN Al Khaleej Computers, to find out more about the partnership between the two companies, and what the unique capabilities of both the HPE SimpliVity 380 and HPE Synergy solutions are?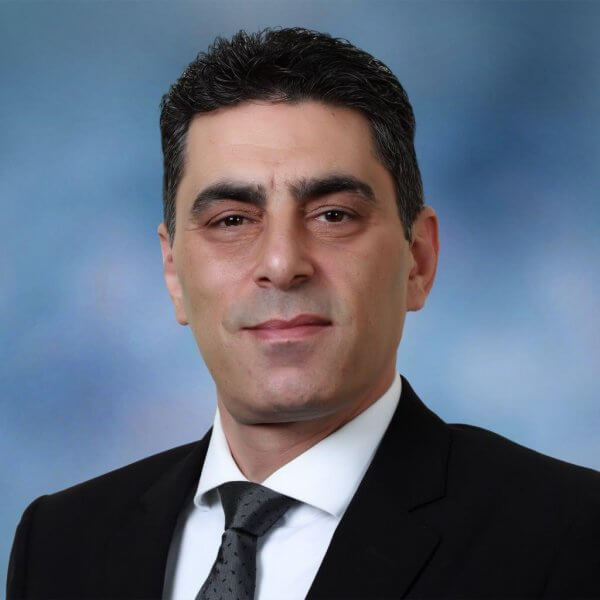 The ongoing COVID-19 pandemic has exacerbated the need for businesses to optimize and maximize the investments they've made on cloud services. However, many in the IT ecosystem are struggling to find a model that gives them the right scalability, agility and flexibility. How can the HPE SimpliVity 380 solution empower enterprises to transform their IT operations?
Walid El Saikali: In today's world most of the VM admins are struggling to keep up with the demands of the digital business. They are constantly dealing with the complexity of infrastructure that slows down time-to-market, fighting issues that ties up their time to support new applications demands while dealing with budget constraints
All these constraints can be addressed by HPE Simplivity, which is a powerful and intelligent Hyper-convergence and composable infrastructure (HCI). HPE HCI gives software-define Infrastructure, which has driven tremendous IT productivity and efficiency gains over hardware-confined infrastructure. It has taken complex, manual silos into automated and on-demand resources. It has moved wasteful, over-provisioning resources into efficient, fluid pools of virtual compute and storage.
In addition HPE Simplivity solution is autonomous, it predicts and prevents disruptions, and provides self-heals to move IT from being reactive to predictive and allowing the infrastructure to self-optimize across distributed environments.
The HPE SimpliVity 380 boasts many unique capabilities such as centralized data management and built-in AI to name a few, but can the solution eliminate the complexities that are typically involved in this type of transformation?
Walid El Saikali: The modern HCI needs AI driven capabilities to leverage the level of resilience, visibility and business continuity of infrastructure. HPE SimpliVity is a fully AI-driven intelligent HCI platform.
HPE Simplivity brings the following benefits to the customers:
All in one system collapse the stack, removing silos with built-in resiliency, backup and disaster recovery. This will also give customers 91% more time to work on innovation and new projects.
Global Unified Management – Centrally manage everything including data protection, One-Click Upgrades, Simple lifecycle management across firmware, hypervisor, OS Zero-Downtime refresh cycles – and the flexibility to add or remove modular systems non-disruptively to meet the business needs.
Automated Tuning – allows optimal performance, efficiency, resiliency without knobs or tradeoffs.
Global Intelligence – Predictive analytics and support automation.
Ability to recover Terabyte sized VMs in 60 seconds.
The role of IT has evolved over the years, and one of the key components for any business is their ability to be agile in order to be able to respond to changing market dynamics and customer requirements. Can you tell us how HPE Synergy can automate everyday operations and develop apps faster and smarter?
Dimitris Kourlas: Synergy is part of Composable Infrastructure Architecture which is the foundation for a Digital Transformation. It is a building block to transition to a truly Hybrid IT model. With HPE Synergy, customers can run both mode 1 and 2 applications from a single and flexible platform.
Our clients can save both on hardware footprint and software licensing, while at the same time reducing complexity in the data center from installation through the entire lifecycle management.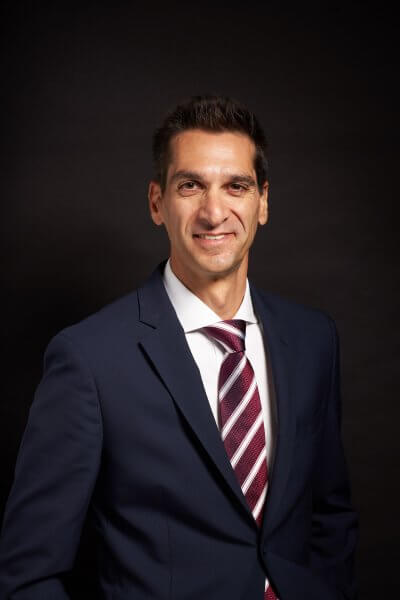 Synergy can help develop apps faster and smarter because it is the ultimate platform for agile DevOps. Enabling DevOps like never before, and by setting on-prem infrastructure in the hands of developers with a single Unified API.
Through an extensive partner ecosystem like Docker, Ansible, and Mesosphere, developers can provision HPE Synergy for testing in minutes through just a single line of code!
What sort of market response has there been to both HPE Synergy and HPE SimpliVity? 
Dimitris Kourlas: Hyper-convergence and composable infrastructure continue to be markets of growth for HPE. Customers aiming to consolidate operations and maintenance, appreciate the integrated and scalable approach of HPE Synergy and HPE SimpliVity.
Choosing between a hyper-converged or composable architecture may not necessarily be an either-or selection. In many scenarios, they can be complementary and provide the right mix of features and flexibility.
This is one of the reasons HPE is experiencing strong acceptance from organisations around the world and especially in the region of Middle East. For the third year in a row, Gartner has recognized HPE as a Leader in the Magic Quadrant for Hyper-converged Infrastructure.