CNME Editor Mark Forker spoke to Jacques Najjar, General Manager for MDS Computers Technical Systems, to find out more about their channel partnership with global IT leader HPE, and how its new consumption-based solution HPE GreenLake can help enterprises maximize efficiency, reduce their overall costs and maintain business continuity during COVID-19.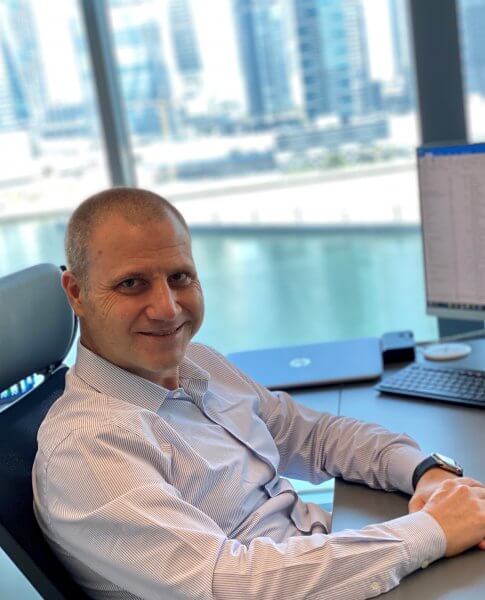 In a fascinating and in-depth interview, the dynamic Najjar, who is a prominent figure in the IT ecosystem here in the Middle East, also documented how MDS has managed to sustain its success as one of the region's leading system integrators.
The Forrester report indicated that enterprises on average overprovision by 59% on compute and 48% on storage. What are the unique capabilities of HPE GreenLake that enables businesses to maximize their efficiency and reduce their overall spend?
There is no doubt about it, the current pandemic caused by the coronavirus has impacted our economy and especially our customers in an unprecedented way. From projects to cash flows, to budgeting – several decisions need to be reconsidered.
The difficulty lies in maintaining financial stability while revitalizing productivity and growth – both are difficult to match at the same level. Cutting costs and budget disallows organizations to invest in technology that can revolutionize the way they do business.
The idea of being able to invest in such technology, while also saving on costs compared to previous methods of procurement – it is unheard of; and this is where HPE Greenlake's consumption model is the answer.
It will enable them to reduce their capex spending considerably and pay on an Opex model for the actual usage of each service, per gigabyte of storage or the number of virtual machines.
Making sure they do not acquire more Capacity than they need, and growing instantly as the business require, or shrinking the capacity should they need to, reducing immediately the Opex cost on monthly or quarterly basis. GreenLake will also simplify IT and free up resources to focus more on business outcome rather than supporting the infrastructure.
In your expert opinion, what are the key benefits of HPE GreenLake in addition to its ability to allow businesses to avoid overprovisioning and reducing costs?
Agility is the most important feature; it will shorten the time to market for deploying global IT projects by 65%. This will have major effect on the profitability of the company by being more competitive in the market.
Besides, as soon as GreenLake has been adopted, customers will be able to address business requirements in no time. Thanks to the capacity on demand enabled by additional resources on site.
Additionally, GreenLake improves business productivity due to fewer system outages and faster application performance.
Customers will also have the access to the latest technology.
Address the growing demand for workloads
And improve security utilizing HPE expertise to proactively manage and support on premises servers, storage, and networking
Can you outline the details of your partnership with HPE, and how you will leverage your industry knowhow and expertise to help them rollout the GreenLake solution to customers across the UAE?
MDS Computers is one of the biggest HPE Platinum partners in the country. We have held this partnership for many decades and been at the forefront of implementing technology for key customers like Government, Large enterprises and aspiring smaller businesses.
At the MIDIS level, we represent HPE in all major cities across the middle east, North Africa, and eastern Europe.
MDS has experience of more than 40 years, in all fields of data centers, colocation, hardware, software, Cloud services, and most recently Artificial Intelligence, IoT and all associates services.
We are the ideal partner to align with HPE strategy to have everything as a service under the consumption model of GreenLake by 2021.
To top all that, MDS has the financial strength being a 5-billion-dollar company, capable of handling any size of business requirements of our customers.
In summary, it's our in-house expertise, through our large team of Pre-sales, Engineers, Solution Architects that make the difference – in combination with our colleagues from the HPE Team. Combine that with our Group's financial strength, a Global partnership and mutual understanding with HPE – our entire approach is driven to be customer centric. To top it off, we implemented the first GreenLake project here in the UAE as well.
MDS Computers has established itself as one of the leading system integrators in the Middle East. In what is an ultra-competitive environment how have you managed to sustain your success, and what ultimately differentiates MDS from its market competitors?
What differentiates MDS in the market, is the adoption of business model focused on the major partnerships which we have maintained for many years. That is why we have a group of companies rather than all partnerships under one management.
This has strengthened the trust of our vendors in MDS. And enabled our staff to adopt the change aligned with HPE's priorities to address the customer evolving business requirements. This has been visible over the years being always the first partner to implement the new HPE solutions to our customers.
Through collaboration with our affiliates, the exchange of knowledge and best practices, backed by the Group's mission and vision – we're able to stand out not only in the UAE but in the Global Arena of IT solutions. This is one of the reasons why IDC has ranked us as the #1 IT Service provider in the UAE for 14 consecutive years.