Khaled AlShami, Infor senior director of solution consulting for MEA, on the company's presence in the region and its plans for the future.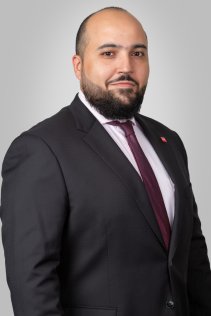 What has Infor been doing in the region?
Infor has been here in the region for quite a long time – more than 15 years. But that was through resellers and the channel business. 2016 was the year where Infor decided to add its direct business, so we can be closer to all customers. We put a major investment in the region when we established our HQ in Dubai Internet City. We opened another office in Saudi Arabia in Riyadh the year after, and also we acquired a major systems integrator in Egypt, in order to develop a pool of resources that can serve our customers in the region and we established also center of excellence in Cairo city, in order to facilitate consulting services. So, frankly, it helped us a lot to be very close to our customers, to understand their demands, to have this kind of relation where you can meet them, talk to them, understand their requirements and bring them better value. I think we are going in the right direction and we will continue investing in this region. This region is a growth region and we're all committed to it.
Why is GITEX important?
This is our fifth year we are doing GITEX, and every year I see how this region is really transforming into a digital economy. You see what the UAE is doing – for instance they appointed a minister of AI a few years ago. That's phenomenal. That's ahead of the rest of the world.
GITEX is an opportunity where you can see the strategy of the country; how companies are aligning themselves to serve the government's vision.  It's also a very good opportunity to meet our customers and to showcase to them the latest developments that we have made this year, with a clear focused message that we are an industry-specific cloud solution provider and that makes a big difference. Everyone is now looking for specific solutions for specific needs. This is what we're good at and we we can help our customers embrace the digital life well.
What about Infor's approach to being industry-specific?
The approach is very simple. You need to understand your customer's business. This is what we do. So if you look at our industry CloudSuites, you will see years of experience, best practices in the domain. We have made every effort to make sure that we shorten the time to value for our customers –  we need to reduce the cost of implementation for our customers and you need to work with them to generate quantifiable  business outcomes that they are aspiring to. So it's not about just installing a new business application, it's about making sure you are helping your customer achieve success.
What are your future plans for the region?
We are seriously committed to the region so we have some aggressive growth plans. We want to be increasing our market share, so we are putting our investment into the headcounts in UAE and in the Kingdom of Saudi Arabia. Also, we are bringing for the first time, the Infor Young Talent Program where we will be partnering with key universities in the region to develop the youth and to hire from the local markets for young talents that we can bring to Infor, where we can train them and give them what they need in order to be ready for the market.