Dr. Chris Cooper, General Manager, Lenovo DCG, Lenovo META discusses the IT-giant's plans for the future and driving the world's intelligent transformation.
You had a very successful Q1, with your YOY profitability in data centre improving for the eighth consecutive quarter. What investments have you made, or you plan on making in the data centre landscape in the Middle East?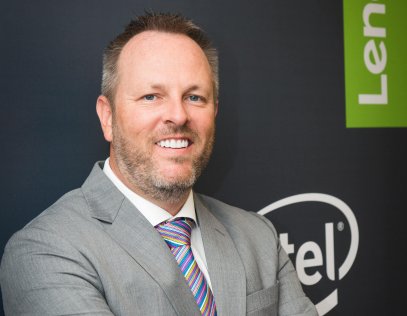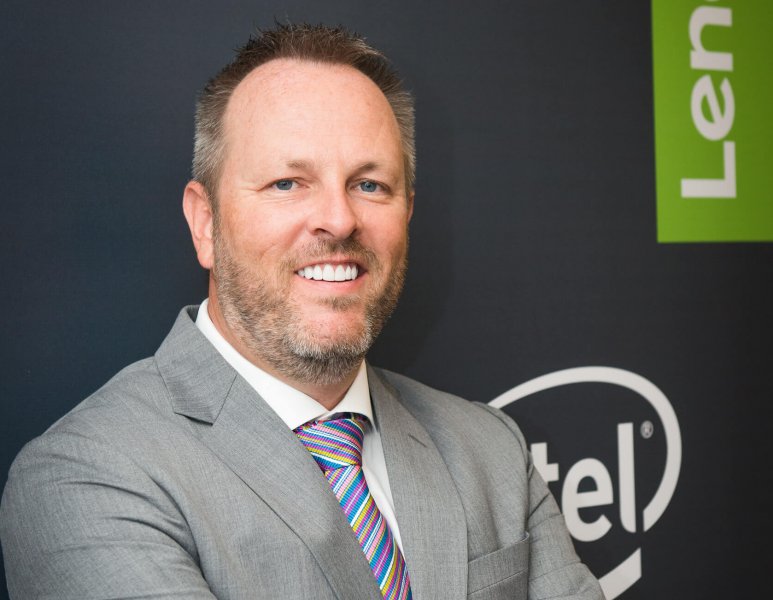 Our strategy is to continue to invest into the digital transformation across the Middle East region. What this means is that we look holistically at all industries and identify a course of action that would allow public- and private sector organisations to aid the adoption and the growth of data that is processed and generated at the edge.
You've recently launched your vision of 'Smarter Technology For All' with a global campaign that stretches across 12 markets and 13 languages. Can you tell us what you hope to achieve with this initiative? Are you planning to extend it to the Middle East?
We know that customers want smarter technology—they want the promises of the tech industry to become reality so that they start to see real benefits. In the industry, the term 'smart' is overused and has started to lose its impact – it no longer signals real innovation. It often just means 'connected', or anything that's faster or thinner or smaller. We needed to find a way to talk about technology that conveys its incredible power and opportunity. 'Smarter technology for all' is about driving real, meaningful impact through technology, and it becomes the North Star that guides our innovation.
We are focusing on leading and enabling the world's Intelligent Transformation. To do this, we're developing technologies to make individuals' lives better, move industries forward, and open up the opportunities presented by the intelligence revolution. Today, we're focused on smarter IoT, infrastructure, and industry verticals to enable our vision of 'Smarter technology for all.'
You signed a strategic cooperation framework agreement with the Chongqing Municipal government to invest in 5G cloud network headquarters. How will 5G change the industry in your opinion and what will be the challenges of this new technology?
5G is set to transform entire industries. The sheer speed and the high level of connectivity will help make driverless cars, always-on IoT devices, immersive gaming experiences, smart homes and workplaces a reality. There is a clear need for 5G and with nearly 100-times higher transmission rate, the technology promises to handle and analyse data much faster to optimise business operations across the board. If we compare this to the launch of 3G, which were introduced when there was no immediate requirement for always-on connectivity, it was a much harder sell to stakeholders then.
Innovation is at the centre of what you do, and you heavily invest in R&D. What are your plans for 2020 to keep on innovating and transforming your customers' experience?
Lenovo is helping to transform productivity and collaboration by setting the scene for helping people work smarter with innovative emerging technologies. This year we announced a series of new products, partnerships and solutions designed for business customers that reflects the company's ongoing Intelligent and digital Transformation strategy. The strategy reflects Lenovo's unique business perspective on how to build end-to-end solutions with smart features that transform businesses and improve the user experience.
One of your areas of focus is enterprise-grade storage solutions. What differentiates your storage solutions from your competitors?
For a starter, we have full ownership of the manufacturing process of our products and solutions. This means that we are involved in the design, the built and the integration of our enterprise products, such as XClarity. By doing this, we are able to create customised platforms for our clients, which are resilient and reliable at the same time.
What are the benefits of using Lenovo Data Centre Solutions?
Lenovo provides a one-stop-shop for end-users from hardware to software. This makes us unique as a Data Centre provider. In addition to this, 100% of our business is generated from the channel. That's why we enhanced our channel program to make it easier for our partners to do business with us and be rewarded with a series of unique partner privileges. With the launch of Channel 2.0, our Partner Engage Program brought simplification and predictability to the rebate structure, also further enhancing the tools and engagement with the channel across the GCC region.