Lenovo has launched its new global brand campaign to illustrate the power of technology in creating a more diverse and dynamic world that enhances the human experience.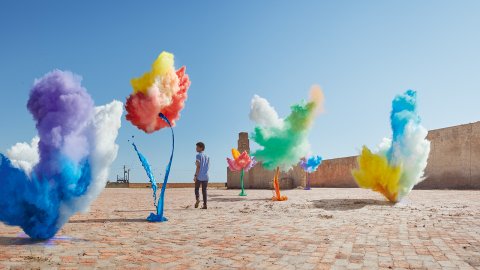 The organisation has launched the 'Smarter Technology for All' multichannel campaign. Their agility helped create and execute the company's largest coordinated campaign in record time, an advantage in a complex global environment with multiple stakeholders.
Designed to land in 12 different markets and in 14 separate languages, it will run across out-of-home advertising, cinema, TV and digital, and social media, region dependent. Key markets include China, US, UK, Italy, Germany, France, Spain, Russia, Japan, India, Brazil, and Mexico.
"'Smarter technology for all' is about driving real meaningful impact through technology.  It is the north star that guides our innovation and creativity," said Quinn O'Brien, vice president of Worldwide Brand, Lenovo. "We believe smarter is a better way to describe the opportunity and power that technology has – it guides everything we do, the way we do it, and what it delivers. As a result, Lenovo is focused on a bold vision to deliver 'Smarter technology for all' by developing world-changing technologies that create a more inclusive, trustworthy and sustainable digital society – for everyone, everywhere.  Operating in 180 markets, with millions of customers around the globe, our unique diversity and inclusive culture is what makes us best placed. We believe that we couldn't be smarter if we weren't 'For All'."
The campaign features stories of how customers are transforming the world, and how Lenovo is helping them do it. From healthcare to engineering to motorsports, they have dramatically different challenges, yet are tied together by the intelligent Lenovo technology that helps them transcend boundaries. What you'll see are solutions ahead of our time, positioning us for the benefits of better medical treatments, faster, more efficient construction, and a new class of competition in sports.