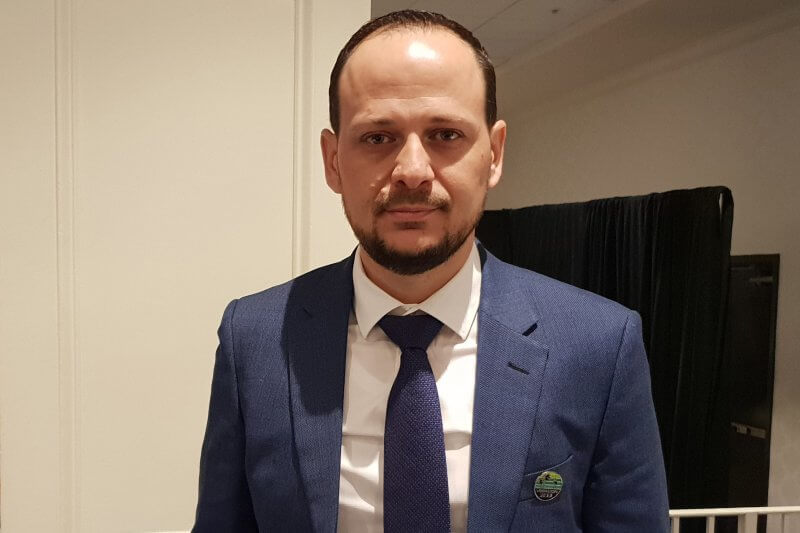 Adelle Geronimo caught up with Veeam's regional manager for Saudi Arabia and Levant, Rawad Zaki at the VeeamON Conference in Miami to discuss the state of cloud and data management adoption in the Middle East.
How is the cloud adoption in the Middle East region?
Today, we are seeing that many organisations moving to the cloud with the objective to reduce costs and streamline their operations. In the Middle East region, the adoption has been quite slow. However, with major cloud providers establishing data centres in the region such as AWS in Bahrain and Microsoft in the UAE, regional organisations are increasingly integrating cloud into their strategies.
In Saudi Arabia, one of the key mandates of the government's Vision 2030 initiative is to develop strategies around data management and provide availability of services. Therefore, one of the key goals of this government initiative is to build establish a public cloud locally, guided by the National Information Centre. Upon doing so, the initiative will enable the NIC to provide complete cloud services for all government entities and will deliver cloud services such as IaaS, SaaS and PaaS among others.
How have customer demands around data management and availability evolved?
Business transformation today is driven by a new breed of users who want seamless and connected experiences. Businesses are facing increased pressures to deliver constant and instant access to services. Availability is a must and downtime is no longer acceptable no matter what the reason behind it is. Any downtime could result to huge losses whether it be financial or reputational. Therefore, organisations today are on the lookout for the latest solutions that will give them the ability to achieve a zero downtime and zero data loss environment.
How can Veeam's offerings enable an organisation's security transformation?
According to recent studies, more than 60 percent of enterprises are targeted by malware. Data management and backup play a key role in ensuring that should an organisation gets hit by an attack they will be able to restore any data that they might've lost.
In addition, availability is one of the key aspects in the move to the cloud as it ensures ease of access to data and services. With data protection being a key aspect of availability, integrating solutions around this will help businesses boost their security measures. With Veeam Availability Suite we enable our customers to shift workloads on-prem to the cloud while ensuring that they have complete control over their data. Furthermore, the Veeam Backup & Replication 9.5 Update 4 also includes a feature called Secure Restore, which allows an organisation's security solution to scan backups before restoring them into their systems
Do you think Middle East organisations are ready to leverage multi-cloud environments?
Yes, definitely, they are ready. A lot of regional firms are leveraging the latest products and solutions in the market. However, what we are seeing now is that due to the accelerated pace of advancements in technology many organisations are running heterogeneous systems. They are hosting a number workloads across a variety of clouds may it be AWS, Microsoft Azure, IBM and so on. So they have the capabilities and resources to flourish in multi-cloud environments. The main challenge now is managing the distributed data between all the clouds and centralising this management to ensure visibility regardless of where the data is residing.
Veeam is well-positioned to help them address this challenge. We are equipped with the technologies and expertise to help them in managing and protecting their data in multi-cloud environments.