Nutanix's Elevate Program for the Channel provides a unique emphasis on partner capabilities and competencies to sell and support the Nutanix portfolio rather than revenue targets, says Bassam Al Masri, director of Channel, Distribution and OEM at Nutanix.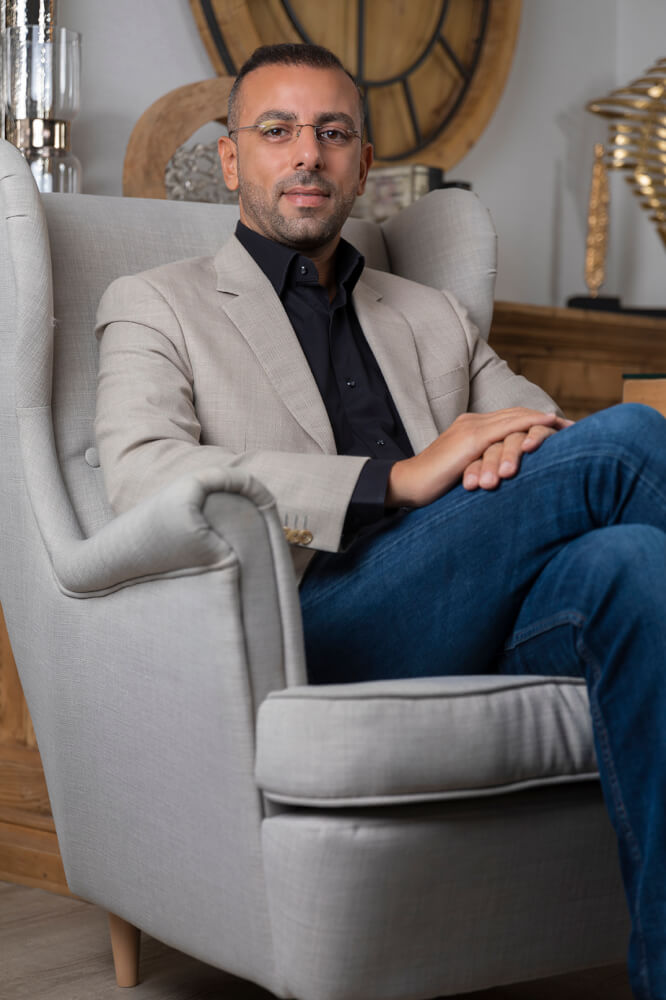 Can you tell us more about the new Elevate program and how it actually is expected to redefine the partner engagement program or journey?
Elevate is the new Nutanix channel partner program. When I say channel program, it is not only a partner or reseller program- it is one program for the entire market. In short, it's the program for resellers, distributors, global system integrators as well as OEMs and alliances. The other point is that, our technology and our solutions are central and easy. One of the main goals of Elevate is to be easy and simple. In fact, we would like to explain this program to our resellers and our channel community, in seven minutes or less.
To start, the Elevate Partner Program will roll-out benefits for the channel community with further program expansion reaching additional partner organisations in the year ahead. These upcoming Elevate Partner Program elements will include updated competencies and solution validation options for Alliance partners; flexible pricing models and simplified billing for Service Providers; and robust offer development resources for Service Delivery partners.
The Elevate Program for Channel differs from traditional partner programs by providing a unique emphasis on partner capabilities and competencies to sell and support the Nutanix portfolio, rather than revenue targets. The new program represents a significant double-digit increase in investment by Nutanix into the channel-you see, Elevate simplifies engagement for Nutanix's entire partner ecosystem using a consistent set of tools, resources, and marketing platforms provided in the new Nutanix Partner Portal – making it easier for partners to outline their path to success. Further enhancements include a new Performance+ Deal Registration designed to increase incentive potential and opportunity protection. This consistency of experience and support also extends to program nomenclature – bringing together all partner organisations under a single Elevate program brand and badging structure.
Can you share some of the highlights at Nutanix over the last year?
During the last fiscal year ending July 2020, Nutanix experienced healthy revenue growth, driven in part by the increasing uptake of its market-leading hyperconverged infrastructure solutions by enterprises looking to embrace the power of cloud computing. In just over a decade, Nutanix has grown from a start-up to a company with $1.6 billion in annual software and support billings. One of the highlights of the year is that Bain Capital Private Equity will inject $750 million investment that ensures a strong financial foundation for the company to capitalise on the significant growth opportunities ahead. In August, our company was named a Leader in The Forrester Wave™: Hyperconverged Infrastructure, Q3 2020, published by Forrester Research, Inc. These results are consistent with additional independent market research from other firms, all of which conclude that Nutanix is an undisputed leader in the fast-growing HCI market and possesses an impressive strategy that is driving innovation in the datacentre and cloud markets. In Q4, we reached a significant milestone in our journey to morph HCI from hyperconverged infrastructure to hybrid cloud infrastructure. We recently announced the general availability of Nutanix Clusters on AWS, which extends the simplicity and ease of use of our software to the public cloud. We also announced a new partnership with Microsoft that will enable both companies to deliver a hybrid solution with seamless application, data, and license mobility as well as unified management across on-premises and Azure environments, using Nutanix Clusters on Azure. This is a significant step in realising our vision to make computing invisible anywhere by delivering a singular experience across multiple clouds; public or private. Our subscription journey at scale has been another highlight. Almost all of the business is now subscription-based. Subscription billings now account for 88% of total billings. In light of the remote working trend that has accelerated during this year due to the pandemic, Nutanix has been experiencing an increased uptake of its Virtual Desktop Infrastructure solution. Virtual desktop before the COVID pandemic used to be around 18% of the company's business. Between the last two fiscal quarters it's between 23% and 27% of our business. In other highlights, in September we managed to host .NEXT – an entirely virtual mega event that brought together visionaries, developers, and IT leaders from around the globe to share the latest in enterprise data center and cloud. During the event we made several important announcements – We introduced major new capabilities in our popular HCI software that advances security, performance, networking and automation across multiple clouds, thus cementing our market leadership. Nutanix launched Karbon Platform Services, a Kubernetes-based Platform-as-a-Service (PaaS) for the multicloud era. And finally, on the channel front we announced Elevate, a new simplified partner program for the multicloud era that brings our partner ecosystem together in a single program architecture with enhanced services and investments to grow their business with hybrid and multicloud solutions .
As Nutanix expands into databases containers and networking, how does the company hope to journey seamlessly across on-prem cloud edge?
Nutanix has a range of high-end solutions that simplify complex operations from many clicks to a single click, and eventually from a single click to zero-touch management. We have Nutanix Prism which is an end-to-end consumer-grade management solution for virtualised datacentre environments that brings unprecedented simplicity by combining several aspects of administration and reporting. Powered by advanced machine learning technology, Prism can mine large volumes of system data to automate common tasks and generate actionable insights for optimising virtualisation, infrastructure management and everyday operations. Prism has been designed ground-up for an uncluttered, yet rich experience and provides an intuitive user interface to simplify and streamline common datacentre workflows, eliminating the need to have disparate management solutions for different tasks.
Nutanix Karbon, meanwhile, is an enterprise Kubernetes management solution that empowers organisations to deliver and manage an end-to-end, production-ready Kubernetes environment with push-button simplicity while preserving a native user experience. Karbon makes it simple to deploy a highly available Kubernetes cluster and operate web-scale workloads.
Then again, traditional datacentre infrastructure can't keep up with the speed of business today. Managing separate silos for compute, storage, virtualisation, and networking is too slow and requires too much IT specialisation. Nutanix Enterprise Cloud is a modern, software-defined solution that natively integrates all IT resources to run any application while delivering true consumer-grade simplicity that makes infrastructure management effortless.
Tell us about Nutanix clusters. How is it expected to help businesses accelerate their cloud journey?
The hybrid cloud story is not brand new. There are lots of customers that are interested to explore public cloud. You hear about maybe Azure, AWS, Google and some others like Alibaba and so on. Because there are some real benefits, out of the public cloud, like maybe operation and cost, availability and ease of use as well. However, there are still lots of workloads and applications that maybe because of cost concerns, or maybe because of security or governance concerns, that are unable to move out of the cloud. The private cloud is still the main, let me say hub, of these kind of applications.
So, how can I as a customer, run the two environments? There are lots of options and lots of solutions in the market today that claim to integrate private and public cloud together. However, there is no solution which offers what Nutanix offers, which is, it's an exact, exact infrastructure platform, running both in the private and the public cloud.
So, imagine, you have in your private cloud data centre, all of the benefits and values of Nutanix, as well as you have a Nutanix cluster that's running on the public cloud. You can put these two clusters the private and the public under one platform of management. You can see the two environments seamlessly as one piece. And you can manage them all together as one piece with the Nutanix solution, you can actually choose to promote an application workload let's say SQL. Nutanix is going to ask you what do you like to do: deploy this on your private cloud or public cloud. If you opt for the public cloud, then, it will run all the required automated workflows in order to create your new workload, or a new database on the public cloud and you continue managing it as exactly as it is in the private cloud. Let me put it this way. Today, everyone is using iCloud on iPhone. So, what does it mean for you to enable iCloud? You click a button you enable iCloud. You choose the content on your mobile phone, like images email or contacts and so on and decide which ones you want to replicate with the public cloud which is iCloud, and so on. It is exactly the same when we introduced Nutanix clusters on public clouds to our customers.
What is the relevance of HCI to e-commerce as it gains momentum, especially during COVID-19?
Hyper-converged infrastructure (HCI) combines common datacentre hardware using locally attached storage resources with intelligent software to create flexible building blocks that replace legacy infrastructure consisting of separate servers, storage networks, and storage arrays. Its benefits include lower TCO, increased performance, and greater productivity within IT teams.
This is particularly true in the case of E-commerce, where the pandemic accelerated the journey from the physical to the virtual. In fact, at this point, we see a huge demand on e-commerce as people move from the physical to the virtual realm.
To be frank, I had never bought anything online before the pandemic.  But now yes, I have to adapt to this new trend and I'm enjoying it. So, yes, the e-Commerce business has seen tremendous growth during the pandemic and we expect that this is going to continue growing as more and more people are becoming more used to these kinds of environments.
But the thing is, is it easy for players in this space to understand how much growth they need in the coming three to six months? This is not easy to estimate even on a normal day, just by looking at historical data and how much are my workloads, how are the users responding, etc. Nutanix has a tool that can show you an estimation of how much growth you need in the coming six months on your infrastructure.
However, with the with the pandemic situation, ecommerce businesses have no idea how much they can grow, what really is the solution that they can start with and easily grow whenever they need it, etc.
One of the main values and benefits of HCI powered by Nutanix is that it allows the customer to start with what they need for the day, monitor utilisation and then figure out based on certain algorithms, how much you need to add in the next three months. It's as simple as that.